Hey guys, are you feeling bored with local TV shows and programs? Wanna try other foreign language reality shows and films. If yes, in this article we will talk about the Spanish TV channel Telemundo and how to stream Telemundo on Chromecast with Google TV.
Telemundo is one of the top streaming options if you're seeking Spanish-language live TV channels. The NetSpan channel was previously known as Telemundo. It broadcasts programs in over 35 languages in over 100 countries around the world. The channel mostly provides material for Latin American viewers. Sports, reality television, news, shows, films, and more are all available to stream. All of those programs are either dubbed in Spanish or imported. Let's talk about how to watch Telemundo on Chromecast with Google TV now.
What is Chromecast with Google TV?
The updated streaming gadget that succeeds the original Chromecast is Google's new Chromecast with Google TV, which was announced in September 2020. It's a dongle that fits into the HDMI port on your TV and supports HDR10, HDR10+, 4K, and Dolby Vision HDR, as well as Dolby Atmos sound. It can stream all of your favorite shows and movies, including Apple TV+, Netflix, HBO Max, Disney+, Prime Video, and more.
Features of Chromecast with Google TV
White, pink, and sky blue are the three colors available for the Chromecast with Google TV. The dongle is oval and hangs from a short HDMI cable that you attach to your television. Power is supplied by either a power brick linked by a USB Type-C connection (included) or a spare USB port on the TV itself if your TV can deliver adequate power. Most USB ports, on the other hand, lack the necessary power to run the device, necessitating the use of a wall socket.
How to install Telemundo on Google TV
The Telemundo channel is available for download through the Google Play Store.
Sign in to your pay-TV service provider with the Telemundo app on your Google TV. Telemundo is accessible on fuboTV, Hulu, Sling TV, and YouTube TV, among other platforms.
Procedure to install Telemundo on Google TV.
Follow these catchy instructions to install Telemundo on Google TV.
Connect your Google TV to the internet and turn it on.
Then you must select the Search option from the drop-down menu.
On the search screen, type Telemundo.
From the search results, choose the Telemundo app.
Now select Install from the drop-down menu.
To open the Telemundo app, tap on open.
Finally, you must now activate your account.
Also Read: Stream Cuatro TV from anywhere
Know how to activate Telemundo on Google TV via telemundo.com/activar?
Go to Telemundo's activation page via telemundo.com/activar.
An activation code will show on the screen whenever you open the Telemundo app.
Click Continue after entering the code in the given text box.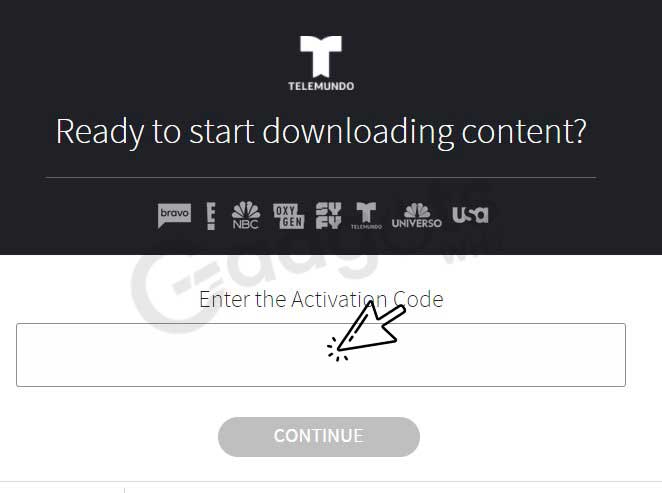 After that, sign in with your pay-TV provider's account.
Now, on your Google TV, update the app and watch all of the video titles.
How to stream Telemundo on Chromecast with Google TV?
Connect your Chromecast with Google TV to the same WiFi network as your Android or iOS smartphone.
Then, either from the Google Play Store or from the Apple App Store, download the Telemundo app based on your smartphone.
Sign in to the Telemundo app using your pay-TV provider's credentials.
Start watching whatever video you like.
In the top-right area of the screen, tap the Cast symbol.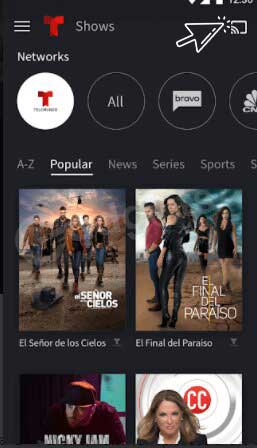 From the list of available devices, choose your Google TV.
The content will now be displayed on the Google TV screen.
Setup of Chromecast with Google TV
Setting up Chromecast on a new device is simple but time-consuming.
Connect the Chromecast to an open HDMI port on your television.
Whether your TV has one, try plugging the power USB into a spare USB port to see if it has enough juice to perform the job. If not (an error notice will appear), connect the wall adaptor.
If the remote doesn't connect instantly, follow the on-screen instructions.
Now is the moment to register a Google account if you don't already have one.
Open the Home app on your phone when the prompt appears on the TV screen (or you can use the voice remote; choose "Set up on TV instead")
Allow the Home app to scan the QR code on the TV screen using your phone's camera. It will establish a connection and guide you through a series of steps.
When the system is ready, you'll see "Setup here is finished."
Recommended: Watch Telecinco channel outside Spain
Wrapping Up:
Telemundo is one of the popular Spanish language streaming services. It offers a wide range of entertainment programs including reality shows, drama, News, Sports, movies, and much more round the clock. In this article, we taught you how to install and activate the Telemundo channel on your Google TV in addition to the procedure to stream Telemundo on Chromecast with Google TV. We believe that this article is informative and useful if you are trying to find out the procedure to stream Telemundo on Chromecast with Google TV. Still, if you wanna know anything related to Telemundo streaming or Chromecast or if you have concerns or queries about this just let's know to help you out. Thank you for investing your precious time in reading this blog. Connect with us for the latest information about gadgets and much more. See you soon with another interesting and informative article.
Frequently Asked Questions
Is Google TV available for free with Chromecast?
After you've purchased the Chromecast gadget, there are no monthly fees. Some apps, such as Netflix, aren't free, and you'll have to pay a monthly or annual subscription cost to access them. Other apps, such as YouTube, are still available for free.
Is Telemundo a free channel?
Telemundo is frequently available for free over-the-air (OTA) television with a good TV antenna. This means you don't need a cable or streaming TV subscription to see this channel.
Where can I watch Telemundo if I'm not in the United States?
Telemundo, on the other hand, restricts access to its material to users outside the United States. To get around regional blocking and watch Telemundo in the UK, Canada, Mexico, Spain, or anywhere else in the world, you'll need to utilize Unlocator VPN or Smart DNS.
Is Telemundo available on Netflix?
Netflix has a lot of popular Telemundo shows that you may watch. Shows such as Sin Senos No Hay Paraso, Guerra de Dolos, and El Chema, among others, are already available, with more being added virtually monthly.
What is the cost of the Telemundo app?
The good news is that Telemundo is included in the basic subscription, which costs $35 per month. Telemundo is also available for live streaming on the AT&T TV NOW app for iOS and Android.