In October 2021, Microsoft released Windows 11, its most recent operating system. Although the new Windows OS has a lot of great new features, it also has a lot of features that were carried over from Windows 10. The S Mode is one of these features. S Mode, for those who don't know, is a feature that Microsoft introduced with Windows 10. It adds an extra degree of security to the Windows 11 system, preventing users from installing third-party software. We're all aware that unofficial programs are frequently infected with spyware or viruses. If you install a virus-infected third-party app on your computer by accident, you are immediately exposing your data to the attacker.
Microsoft opted to add S Mode to Windows 10, which is also present on Windows 11 OS, to address these difficulties. However, not every third-party program is tainted with a virus, and numerous apps provide additional functions that aren't available by default. If you have S Mode set on by default on your Windows 11 PC, you may not be able to install third-party software. This is, thankfully, where this advice comes in handy. Because in this piece, we'll show you how to exit S Mode in Windows 11 using a couple of different approaches. Users who are experiencing trouble turning off S Mode using the default settings will find a solution in this tutorial. Let's get started straight now, without further ado.
What is S mode in Windows 11 and Windows 10?
Many Windows 11 users may not be aware of S-Mode, and it may be unfamiliar territory for them. S-Mode is a security layer for such users that stops you from installing any third-party app on your Windows 11 PC other than those accessible from the Microsoft Store.
The S-Mode is a feature that allows you to change the way you As a result, you don't have a lot of apps to choose from, and your options are limited. So, if you want to install software from sources other than the Microsoft Store, you'll need to exit S-Mode on your PC. However, before you do so, you should be aware of the benefits and drawbacks of exiting S-Mode.
Is it necessary for me to exit S mode? What happens if you do that?
S mode offers an extra degree of protection to your device by allowing you to only download software from the Microsoft Store. Turning off S mode in Windows 11 allows you to run third-party apps, scripts, and more on your computer, as the name implies. After you've approved them, you'll be able to install third-party packages and even unsigned programs. If you're going to turn off S mode on your PC, make sure Microsoft Defender is up to date and operating in the background. Microsoft Defender will automatically detect and quarantine the majority of harmful apps and utilities on your system.
Is it possible to reactivate S mode?
Unfortunately, you will not be able to activate S mode on your system again – at least not officially. Turning off S mode is a one-way ticket; it cannot be switched on again after it has been turned off. This is a security feature that allows Microsoft to give the highest level of protection. S mode can be compared to warranty stickers. Even if you believe you haven't loaded any dangerous or third-party apps after turning off S mode, there's no way to know for sure. As a result, turning off S mode is now a one-way ticket, and we encourage you carefully consider your options.
Trending: Fix CPU Performance Issues in Windows 11
Pros and Cons of S Mode
Pros are straightforward. When you exit S-Mode, you'll be able to install programs from other places besides the Microsoft Store. And, to be honest, the number of apps available in the Microsoft Store is limited. As a result, it may be a preferable choice for those who are cautious about downloading software from unapproved sources. Furthermore, it serves as a security barrier for a business, as it can prohibit employees from installing programs from a variety of sources, reducing the risk of malware or virus infection.
Switching out of S-Mode allows you to install any software from any source, but it also puts your device in danger of becoming infected with viruses and malware. Furthermore, software downloaded from other sources isn't designed for efficient CPU and RAM utilization, resulting in a drop in PC performance.
Methods to turn off S mode in Windows 11
Two methods for turning off S mode are presented here. Choose one that meets your needs.
Method 1: Disable S Mode in the Settings menu.
Press Windows + I to open the Settings menu.
In the left panel, select the Privacy & Security option.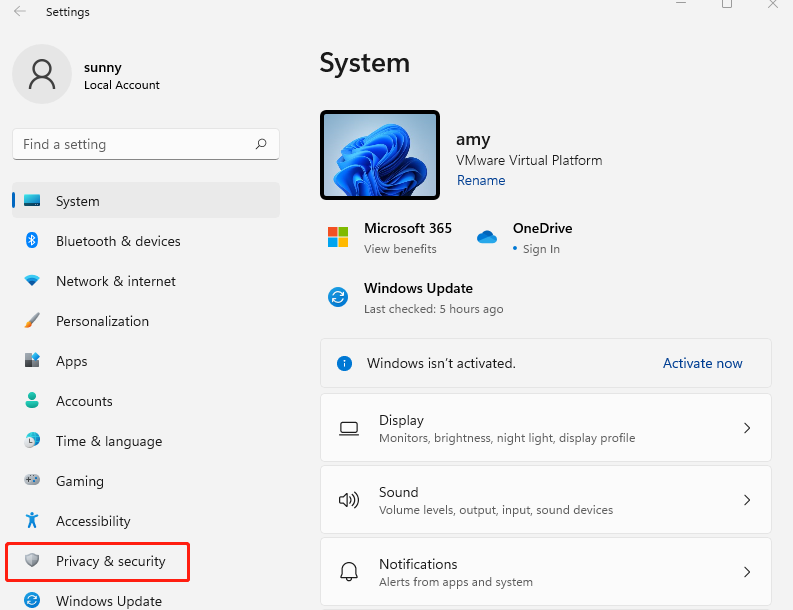 hen, on the right side of the window, scroll down the information and tap the Activation option.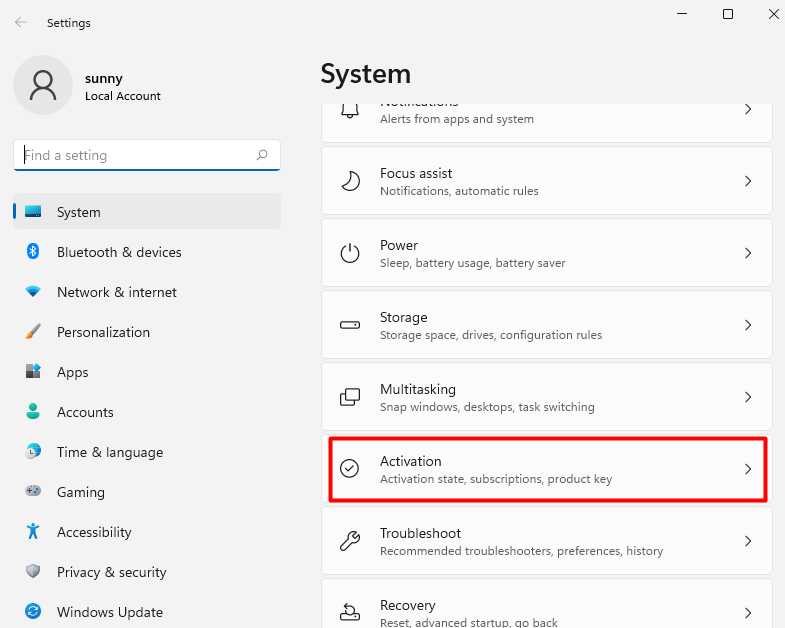 To continue, click the Go to Store button.
You will then be directed to the Switch out of S mode page. By pressing the Get button, you can disable S mode. Then, to complete the process, follow the on-screen instructions.
Method 2: Reset Microsoft Store to disable S Mode.
You may also switch off S mode by resetting the Microsoft Store. You can begin the procedure by following the instructions.
Return to the Settings menu.
Select Apps > Apps & Features from the Apps menu.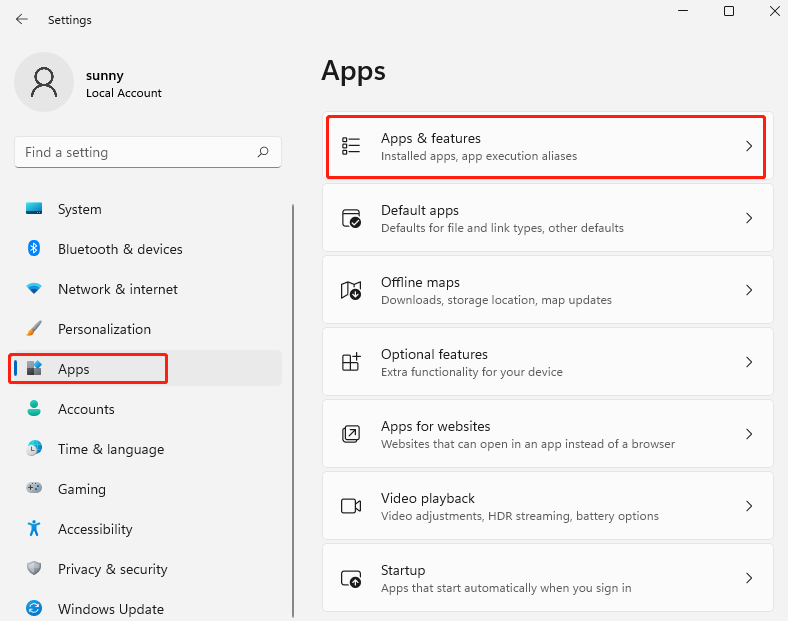 To find Microsoft Store, scroll down the page. Then, beneath the Microsoft Store, click the three dots and select Advanced options.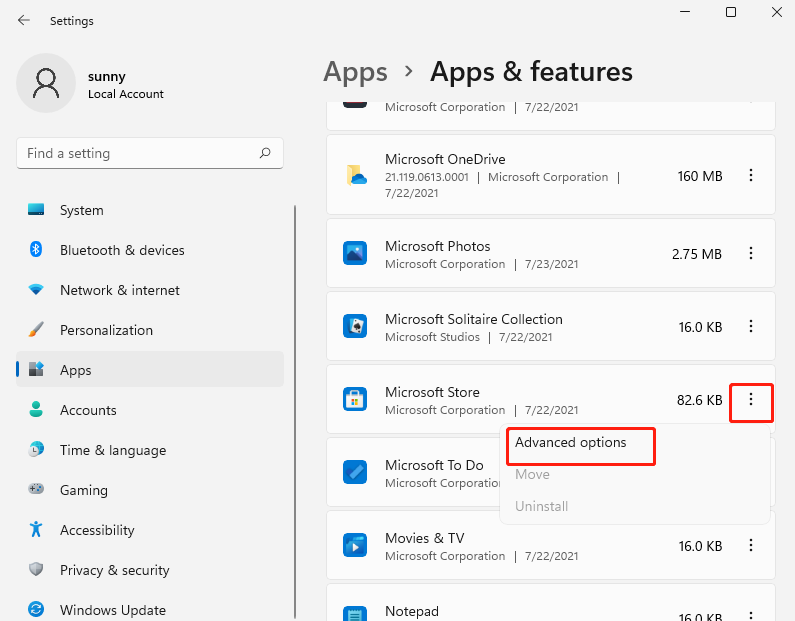 Similarly, scroll down the page until you find the Reset section. After that, press the Reset button. If a confirmation window appears, click Reset to complete the operation.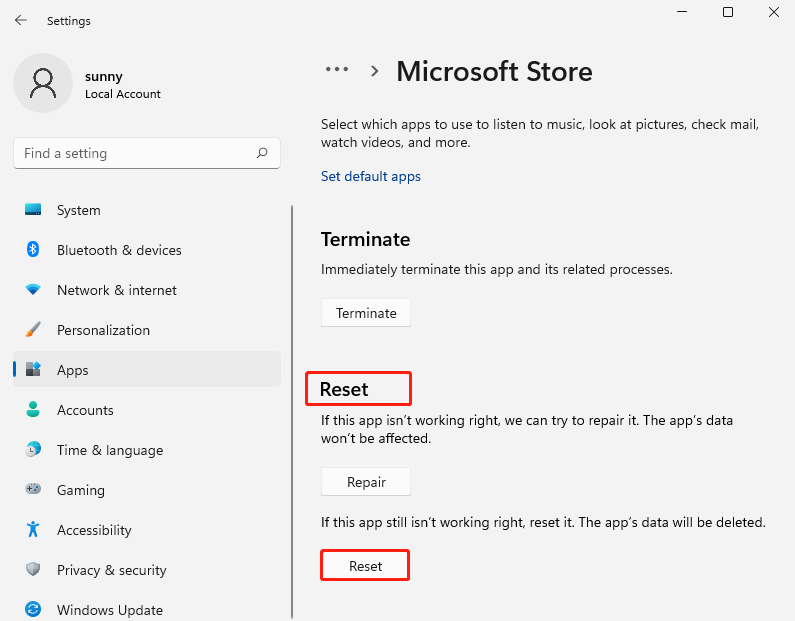 In case you ever find an issue in utilizing these methods. You can refer to the section below, which includes the fixes for the issues that arise in the middle of doing the steps.
Also, follow our guide to Cast Android Screen To Windows 10 PC
Use these solutions when S mode is not working
We'll go over the fixes that will allow you to exit S-Mode in this section.
SOlution 1- Just wait, that's all there is to it.
S mode relies on Micorosft servers to accept and approve your request after confirming all of the required facts. Because Windows is the most widely used operating system on the planet, Microsoft periodically experiences server problems. These can have an impact on your request, causing the S mode to appear to be stuck on your system. The request is merely in the queue, and once the servers are up and running, it should be approved. If you recently attempted to turn off S mode but were unable to do so, you should be aware that Microsoft was experiencing server problems. When the servers were running properly, many people had S mode turned off on their devices 5 to 6 hours later.
As a result, when it comes to turning off S mode on your Windows 11 tablet, patience is crucial.
Solution 2- Reset the Microsoft Store.
If you have any problems switching off S Mode in Windows 11 using the above-mentioned instructions, you can use the steps in this technique. Resetting Microsoft Store, in particular, has proven to be effective in resolving similar issues for a number of consumers. By hitting the Win+I keys on your keyboard, you may access the Windows 11 Settings menu. Select Apps from the left-hand pane, then Apps & Features from the right-hand pane.
Look for Microsoft Store in the App list. Select Advanced options from the 3-dot symbol next to Microsoft Store. Restart your computer after the reset process is completed. Finally, switch out of S-Mode by following the instructions outlined in the first way.
Guide to check the graphics card on Windows PC or laptop
Solution 3- Use the wsreset app to reset the Microsoft Store.
The wsreset app can also be used to reset Microsoft Store. Even if S mode is currently enabled on your device, you should have no trouble downloading this free program from the Microsoft store. To get started, go to the instructions below.
Open the Start menu, type "Microsoft Store" into the search box, and click "Open." In the bottom left corner, select 'Library.' If a Microsoft Store update is available for your PC, we urge that you install it as soon as possible. We recommend restarting your computer after the software has been installed. Log in to your account and press Windows + R on your keyboard to open the Run dialogue box after your PC has restarted. Now type the following into your keyboard and press Enter. On your PC, the command will now launch and reset Microsoft Store. You can now attempt turning off S mode on your PC as intended once it has been restarted.