It's difficult to remember all of the functions on the iPhone because it always has so many. Even if the iPhone is very user-friendly, we're all sure to overlook several functions that might make life easier. Fortunately, the majority of features are simple to grasp. And after you've mastered it, you'll be saving so much time with your iPhone that you'll appear to be a pro. If you're not sure where to start, keep reading to learn how to save time with the seven underused iPhone features listed below.
7 handy and underused iPhone features
Make phone calls and copy images' text
iOS 15 now has Live Text. This function allows your iPhone and other Apple devices to "read" photographs and determine where text or a phone number is present.
So, rather than taking down a phone number or typing the text, you can just take a picture of it and transfer it to your iPhone. This will save you a lot of time and make phoning restaurants and people much more convenient.
You may give it a shot right now. Take a picture of something with text on it and then double-tap the text. You'll have the option of copying it and pasting it elsewhere.
How to Get to Your Camera in a Hurry?
Sometimes the difference between a beautiful photo and a missed opportunity is having your camera open at the appropriate time. You don't have to look for the Camera app on your iPhone every time you want to take a picture, thankfully.
You're probably aware that you can use the Lock Screen to access your camera. All you have to do is swipe to the left to open the camera. You can also use the camera shortcut in the screen's bottom right corner.
You can now access it from the Notification Center, thanks to iOS 15. To launch the camera, simply swipe down to access the Notification Center, then swipe left to open the camera. It's a lot faster than having to unlock your iPhone.
Spotlight can be used as a calculator
The Calculator app is really convenient to use because it can be found in the Control Center of your iPhone. With that considered, using the iPhone's Spotlight to perform simple computations is faster. The spotlight may be accessed by swiping down from your Home Screen. Once you're there, you can enter a computation using the keyboard.
For example, you could type "45 x 65." The spotlight will provide you with the result right away. It's quick and simple, and you won't have to open an app to find out what the outcome is.
Back Tap Can Help You Simplify Your Life
Apple has had a new function called Back Tap since iOS 13. At this point, the term is self-explanatory, but it allows you to tap the back of your iPhone two or three times to perform an action such as opening the Control Center or taking a screenshot.
Here's how to make it work:
Open the Settings menu.
Select Accessibility from the drop-down menu at the bottom of the page.
Touch is the option to choose.
Back Tap after scrolling to the bottom.
Choose between Double Tap and Triple Tap.
Choose the thing you would like your iPhone to do next.
Exit the Settings when you're finished.
Now double or triple tap the back of your iPhone, and the action will be performed by your iPhone.Let's do a peek at a few examples. To begin, if your case is thick, you'll need to tap quite hard to get it to work. Additionally, this feature is only available on iPhones that have Face ID.
Pictures may be dragged and dropped across apps
This is without a doubt one of the coolest iOS 15 features that Apple overlooked. Previously, if you wanted to share a photo, you had to go to the Photos app, select the photo, and then tap share. You may alternatively share it from another app, such as Messages, but this will take a long time.
Drag & drop images between apps are now possible. All you have to do now is launch the two apps you'd like to use. You can, for example, open Messages and Photos. Then long-press the photo you want to share in Photos. Make sure you slide your finger over the screen until the image shrinks to a smaller image hovering on the screen. Swipe up from the bottom of your iPhone to open the app where you wish to share the photo. Release your finger now that you're in the other app, and the picture will be included in the message.
Other objects, including PDF files, can be dropped in this way, but you must ensure that the program where you want to drop it supports it.
To do quick actions, hold down the long-press button
Apple has included various quick actions when you tap and hold any app since 3D Touch. Even though 3D Touch is no longer available (RIP), there are still many locations where you can use it.
For example, instead of having to open and set up an app in the app, you can long-press it on the Home Screen to obtain a list of tasks. With iOS 15, you may also perform several quick actions in the Notification Center. Depending on the program, you can respond to messages, delete emails, and even mark tasks as completed. To use the Notification Center, simply press and hold any notification. The possibilities are endless, and what you can accomplish will be determined by the app's developers. However, a number of apps, both first-party and third-party, currently have a number of quick actions in the Notification Center.
In the Control Center, Quick Actions
When you push and hold each choice in the Control Center, it performs a variety of additional actions. For example, pressing and holding the time will allow you to select the duration of the time. Dark Mode, Night Shift, and True Tone can be activated by long-pressing the brightness control.
There are a lot of options here, but once you start playing with them, you'll notice all the other underused iPhone features as well.
Additional Tricks and Tips for iOS 14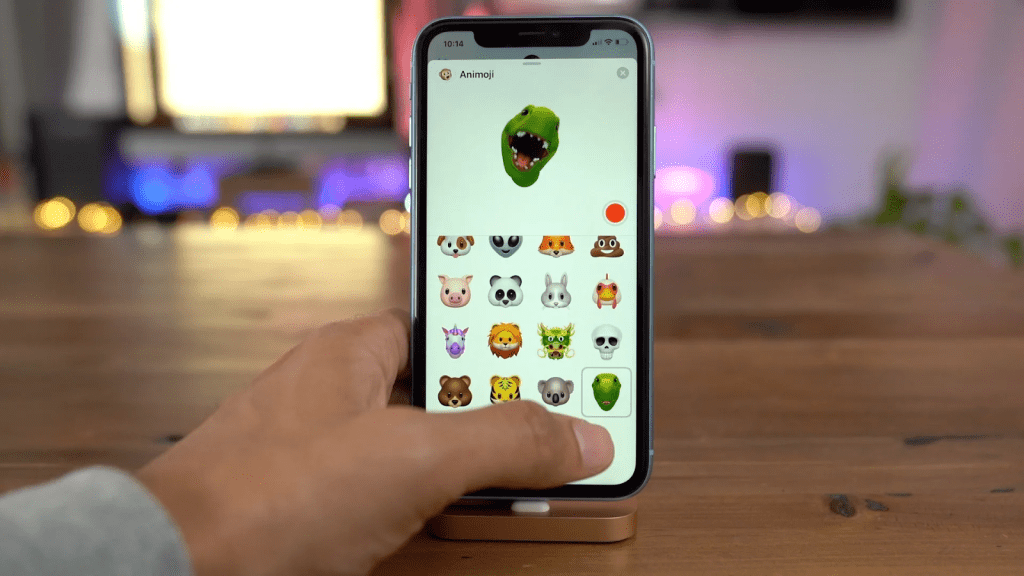 To get a screenshot, tap the back – To turn it on, go to Settings, then to 'Accessibility,' then to 'Touch,' then to 'Back Tap.' Select 'Screenshot' after doing a double or triple tap. If you double or triple touch the back of your iPhone, it will now snap a screenshot.
Modify your default web browser and email client- If you want to make Chrome your default browser, first download it from the App Store, then open the iPhone Settings app and scroll down to the bottom of the list to find Chrome. Hit it, then choose 'default browser' from the following screen, followed by 'Chrome' from the next screen. The default browser will be chrome automatically. You can do the same thing with email apps, so if you want to use Spark or Gmail as your default, go to Settings, find your third-party email app, press on it, then select 'default mail app' on the next screen, and then select Spark or Gmail.
Get rid of all of your home screens- Tap the page indication at the bottom of the screen after long-pressing a vacant spot on your home screen. To move a screen, tap the tick or checkmark at the bottom of the screen. Rather than removing the apps, it just conceals them in the app library.
Look for your emoticon- You can now simply search for emoji using Apple's built-in keyboard. To find eggplants, smiling faces, and poops, simply open the emoji keyboard and tap the search emoji' option. Or whatever else you're looking for.
Photo burst button- By hitting the volume up button on your phone, you can shoot a burst photo. Simply go to Settings > Camera and turn on the 'Use Volume Up for Burst' option, and it will automatically shoot a burst of shots when you hold the volume up button down in photo mode.
These were all the amazing and underused iPhone features that will make your tasks super easy to do.