Who doesn't want to have cherry picks? Everybody liked it when the thing they are searching for is served for them already. We have served some of the thrilling 2022 upcoming Mexican shows along with the recommendations from the year 2021. However, everyone should head towards the future first so we will let you know which are the upcoming ones that you would love to watch and are worth waiting for. After that, you will be getting to know the shows from 2021. Let's get going to learn about the crazy Mexican entertainment.
Upcoming Mexican shows 2022
Dark Desire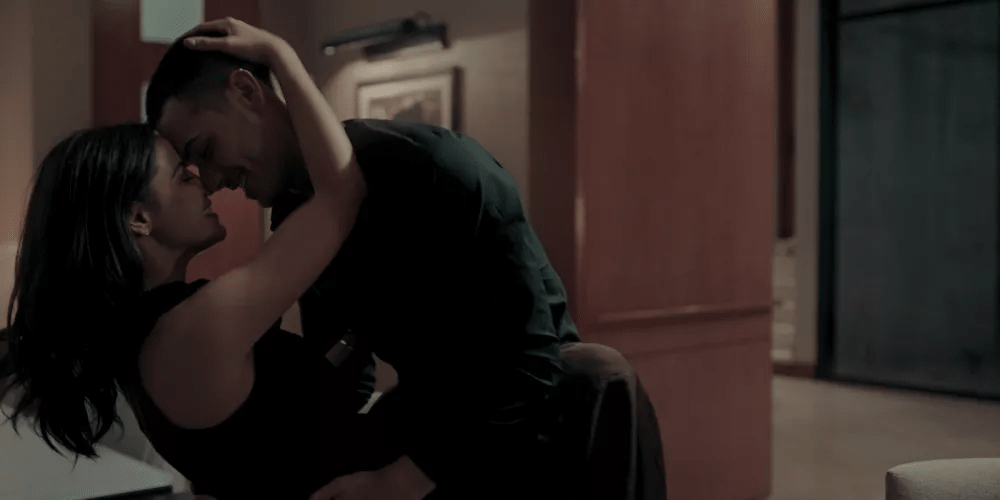 Dark Desire (Spanish: Oscuro deseo) is a Netflix original Mexican thriller drama series produced by Argos Comunicación. Maite Perroni, Erik Hayser, Alejandro Speitzer, Mara Fernanda Yepes, Regina Pavón, and Jorge Poza feature in the series. On May 6, 2019, it was revealed that production would begin, and it will release on July 15, 2020.
The series got revived for a second and final season on August 19, 2020, with a launch date of 2022. Dark Desire's first season has also been crowned Netflix's most-watched non-English title, with 35 million viewers in just 28 days. The plot of the show is Alma (Maite Perroni) is a professor at a law school. Leonardo (Jorge Poza), her husband, is a judge who has withheld a lot of information from her. They have a daughter named Zoe (Regina Pavón). Daro (Alejandro Speitzer) and Esteban (Erik Hayser), a police officer, also play roles in this story.
The cast of Dark Desire-
Esteban Solares, a police officer who is Leonardo's brother, Zoe's uncle, and Alma's brother-in-law, is played by Erik Hayser. Maite Perroni as Alma Solares, a law school college professor who begins the affair with Daro behind her family's back.
Alejandro Speitzer as Daro Guerra, a college student, and mechanic who enrols in Alma's class and begins to fall in love with her Mara Fernanda Yepes as Brenda Castillo, Alma's best friend Regina Pavón as Zoe Solares, Alma and Leonardo's rebellious daughter, and Esteban's niece Jorge Poza as Leonardo Solares, Alma's husband, Esteban's brother, and Zoe's father.
| | |
| --- | --- |
| Number of seasons | 1 |
| Number of episodes | 18 |
Control Z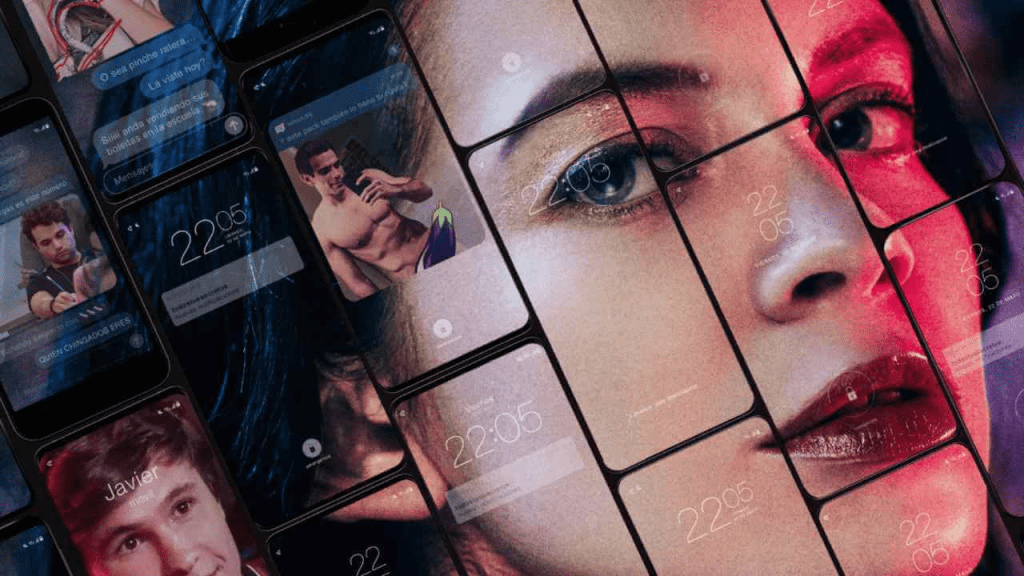 Control Z is a Netflix original Mexican adolescent drama created by Lemon Studios and written by Carlos Quintanilla Sakar, Adriana Pelusi, and Miguel Garca Moreno. It launched on Netflix on May 22, 2020. Ana Valeria Becerril, Michael Ronda, Yankel Stevan, and Zión Moreno feature in the show. On May 29, 2020, the sitcom was renewed for a second season, just a few months after its premiere. Season 2 premiered on August 4, 2021, and the series was renewed later that month for a third season, which will premiere in 2022. The story is about a hacker who reveals a significant secret of one of the kids at an assembly at Colegio Nacional (National School). This causes a transgender student to feel panicked and humiliated. The hacker keeps exposing pupils' secrets, causing many of them to turn on one another. Sofa Herrera, a shy adolescent, wants to figure out who this hacker is before the dirt about her is made public.
The cast of Control Z-
Ana Valeria Becerril as Sofía Herrera.
Michael Ronda as Javier Williams.
Yankel Stevan as Raúl León.
Zión Moreno as Isabela de la Fuente.
Luis Curiel as Luis Navarro.
Samantha Acuna as Alex.
Macarena García Romero as Natalia Alexander.
Fiona Paloma as María Alexander.
| | |
| --- | --- |
| Number of seasons | 2 |
| Number of episodes | 16 |
Rebelde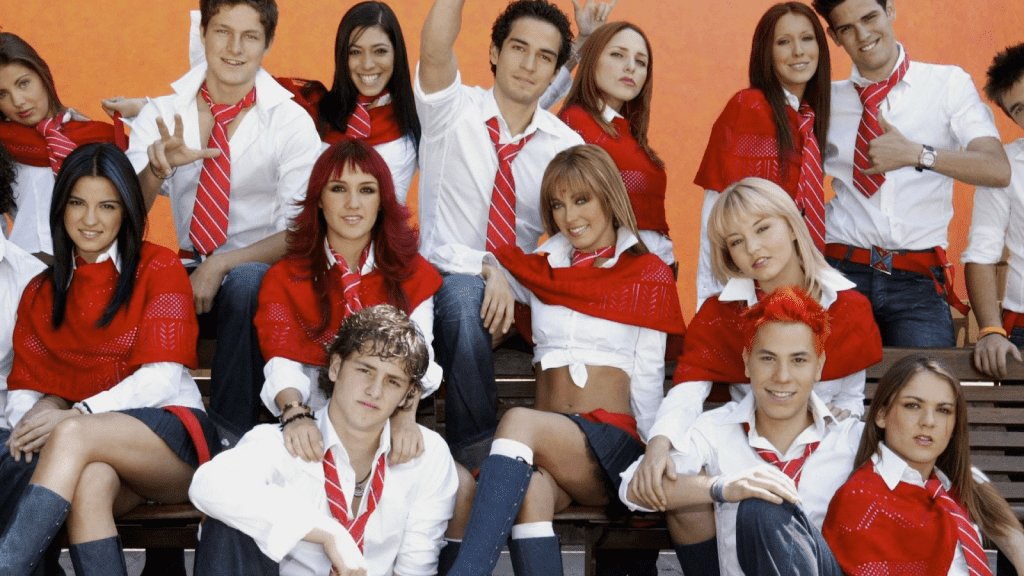 Rebelde (In English: Rebel) is a teen drama television series in Mexico inspired by Santiago Limón's Argentine serial Rebelde Way and the same-named Mexican opera. Netflix will premiere the series on January 5, 2022.
The Cast of Rebelde-
Azul Guaita as Jana Gandia Cohen
Sergio Mayer Mori as Esteban
Andrea Chaparro as M.J.
Jeronimo Cantillo as Dixon
Franco Masini as Luka Colucci
Lizeth Selene as Andi
Alejandro Puente as Sebastian Langarica-Funtanet
Giovanna Grigio as Emilia
Estefania Villarreal as Prinicpal Celina Ferrer
These are the top 3 2022 upcoming Mexican shows that Mexican broadcasters will treat you with. Let's explore further to learn the most popular Mexican mix of 2021.
Best shows of 2021 that are always refreshing to watch
La Casa de las Flores
Without La Casa de las Flores, his Netflix list of Mexican programs would be incomplete. This series tells the narrative of the De la Mora family, an affluent but flawed family residing in Mexico City. Everything in their lives may appear to be ideal from the outside: a lovely flower store, opulent automobiles, lavish parties… This family, on the other hand, is very dysfunctional.
For example, Roberta, the father's girlfriend, commits suicide at the De la Mora family's flower business. Another example is Julián, who has a girlfriend while also having a hidden relationship with the family's financial advisor Diego.
Finally, there's matriarch Virginia, who is selling marijuana to help her husband get out of jail.
La Reina del Sur
Kate del Castillo will return for the third season of this made-in-Mexico series next year. Teresa's (Kate del Castillo) ascent to dominance in the drug trafficking world is depicted in this powerful play based on true events.
She goes to southern Spain to start a new life when her love is murdered by a Mexican cartel. After the death of her second cherished partner, however, everything changes. Teresa chooses to take control of her own fate and establish her own drug trafficking business. Yes, there are already a number of Mexican narco-series on Netflix. Regardless, this musical depicts a one-of-a-kind narrative of love, death, passion, and survival. Filming took place in Mexico, Spain, Morocco, and Colombia for this soap opera.
La Reina del Sur
This four-season sitcom clearly deserves on this list of the top Mexican programs on Netflix, with an 89 percent on Rotten Tomatoes. In summary, Team de Cuervos tells the narrative of the Crows of New Toledo, a family-owned soccer club. Salvador is the team's owner and a well-respected businessman. After Salvador's untimely death, the club is taken over by his moronic son Chava.
Chava is not Salvador's only kid, to be clear. Isabel, Chava's older sister, is a talented lady who feels she should be in charge of the soccer squad.
So are you ready to roll into the world of Mexican shows, as you are given 2022 upcoming Mexican shows with the best shows of 2021.