Randomly during the day, you wish to see the statistics of your recently uploaded video on Youtube. You visit the page and suddenly you realize that the video has been deleted. Now you must be thinking how can you watch the deleted videos on Youtube? Well, here is what you would need to do now. There are already over 50 million active YouTube creators that are regularly contributing material to the platform. YouTube evaluates the content. Uploading videos is subject to the company's severe terms and conditions. If the creator violates the terms and conditions, legal action is taken against him or her. One of the actions is to delete videos on Youtube.
Is it possible to watch a deleted video on YouTube?
Yes, there are ways to see a YouTube video that is no longer available.
Even though you see the depressing message "We're sorry, this video is no longer accessible" on your screen, YouTube database administrators rarely erase videos. Instead, they employ the conceal feature, which allows you to recover deleted YouTube videos.
Here's how it works:
You can watch the deleted videos using a variety of methods. This includes information on how to watch lost YouTube videos using URLs and without a link, as well as how to restore deleted videos using data recovery software.
In any case, just because a YouTube video isn't online doesn't imply it's been removed. Perhaps you are unable to view that video from your current location.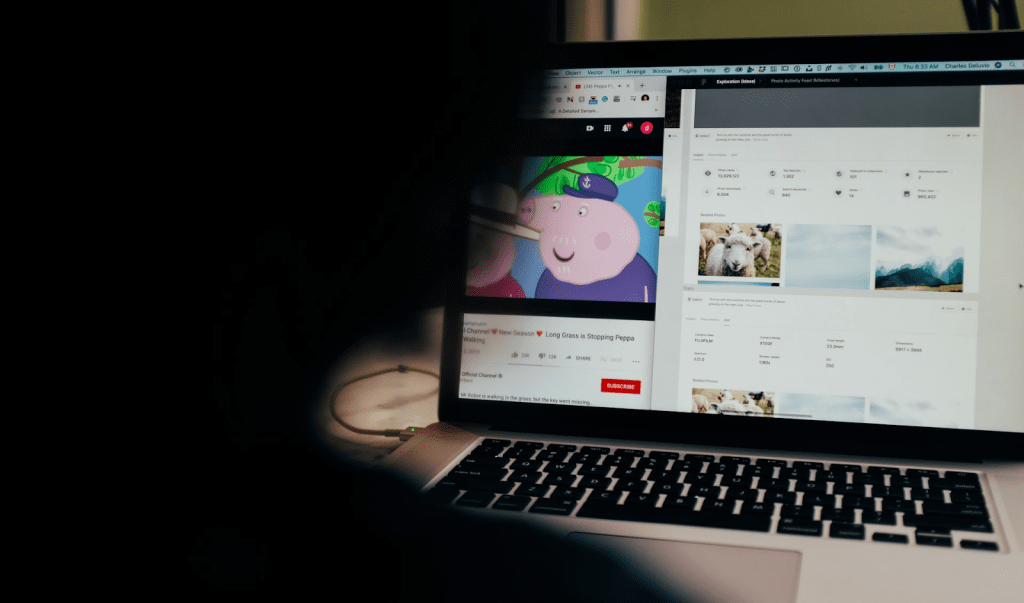 4 Ways to locate and watch Deleted videos on YouTube
You may be disappointed or angry that your YouTube video has been removed. If you're looking for a quick way to retrieve deleted videos on YouTube, here are a few options.
Using a Link to View Deleted videos on YouTube
The Internet Archive Wayback Machine is one of the most efficient ways to find a deleted video on YouTube. In layman's terms, it's a digital archive for the World Wide Web from which you can access all of the data that has been submitted to the Internet. It finds the Internet and downloads publicly accessible web pages using an innovative algorithm similar to Google's.
Go to your YouTube email account to see if you can uncover any information about the past videos you've posted on your channel. It also includes YouTube videos that have been lost or removed.
Find the video details and tap it. Open the URL for your deleted video. However, you will be unable to see the video through the URL.
If you have the URL, go to the Wayback Machine website and put it into the search bar, then select Browse History from the drop-down menu.
It will display the YouTube video's upload history. You can simply find videos with the appropriate upload date here.
Once you've gathered all of the necessary details about the lost video, you can download it. You can upload it again if you want to.
Furthermore, if you haven't done so already, make sure you back up the video this time.
Search YouTube Backups for Deleted Videos
You can always retrieve deleted YouTube videos if you have the URL of your old video, as explained in the prior technique. However, if you had backed up the YouTube videos, this scenario would not have happened.
You'll be able to view your video more quickly if you have a backup. Given the remote possibility of such an occurrence, it's possible that you'll never need your backup. This is why the majority of individuals fail to make a backup. However, regularly backing up data is a good habit to develop in order to retrieve any lost data. Furthermore, it will be quite beneficial in the event of any future bad situations.
Even if you backup data YouTube videos, the steps to identify and recover YouTube videos may differ depending on your operating system and backup option. If you keep your backups up to date, you should be able to recover YouTube videos quickly and effortlessly.
**Note- That your backup media may not include recently downloaded YouTube videos. You'll have to look for other techniques to retrieve deleted YouTube videos in such circumstances.
Use Recoverit to Recover Deleted Videos on YouTube
Both methods are effective in restoring YouTube videos that have been removed. However, if none of these options work for you, you can utilize data recovery software to recover deleted YouTube videos.
Recoverit Data Recovery is one of the greatest options when it comes to data recovery software. First and foremost, download and install the Recoverit Data Recovery software on your computer. Now, follow the instructions outlined below.
Determine the location where the video was lost- Choose the place from which you want to download the YouTube files that have been removed. If you have the files on an external hard drive, select them from the drop-down menu.
Begin scanning the files you've chosen- When you select the 'Start' option, your computer will begin scanning for deleted video files.
Recover and View Deleted Videos- You'll get a list of all the data retrieved from the external hard disc once the scan is finished. If your files appear in the list, confirm by clicking the 'Preview' button. It provides all important information, including file size, name, format, and other details. To get them back, tap on the YouTube video and choose the 'Recover' option.
Get in touch with YouTube's customer service
If nothing else seems to work in restoring the deleted movies, you may always contact YouTube customer service. You can send an email to YouTube, requesting that the video be restored. If your YouTube channel has over 10,000 views, you may easily contact them by following these instructions.
Log in to your YouTube account and go to the bottom of the page to the 'Help' option.
Tap on the "Get Creators Support" from the "Need more help".
Select the category that pertains to the problem, then click "Email Support."
Additionally, you can click on the "Contact Creator Support team" option.
Now you have got covered with every way through which you can watch deleted videos on Youtube. Now let's head towards how you can protect the youtube videos.
What Is the Best Way to Protect the Videos?
You should also be aware of why your YouTube videos are removed. Any YouTube video that violates the website's unique rules and regulations, which are as follows, may be removed.
Copyright Issue: If you use music, video, or other content that belongs to a third party, the video's owner may request that YouTube remove your video.
Privacy Complaints: If you divulge a person's personal information without their consent, whether intentionally or unintentionally.
Issues with Content: If your video encourages objectionable content or abuses, YouTube may remove it without warning.
Conclusion
If you're a new YouTube creator, you can run into trouble if your video is removed from the platform for any reason. The strategies described in this article will assist you in locating and viewing deleted YouTube videos.
Furthermore, people frequently back up their data just to discover that they will never use it and trash it. You can use Recoverit Video Recovery to recover videos from the hard disc in this situation.