We all have read about our ancestors in some of our history classes. We all must have a memory of those times. However, with the evolution of history and technology, times have changed enormously. Now everyone around has a very different culture and upbringing. Now we are a more diverse yet united world. We respect each other's traditions and cultural heritage. However, before all this amalgamation, what was the world like? Well, people belonging to a particular region who shared similar cultures for a long time came to be known as the natives. In this article, we will be guiding you about how to watch FNX online easily. But before that let us know something about this great channel. FNX stands for First Nations Experience. This channel is purely devoted to the Native Americans and their activities, history, and culture. So, here we go!
Why to watch FNX online?
The FNX or the First Nations Experience is the first of its kinds TV channel that features Native Americans. The channel is the only national-level broadcasting television network operating in the United States singularly for the World's Indigenous and Native American content. The channel mainly produces and shows Native-themed shows. These include themed documentaries, gardening, nature, cooking, drama series, children's shows, and art programming. The main objective of FNX is to show the true lives and lifestyles of the Native Americans dwelling around the world.
Who created FNX?
The channel was a noble idea of two founding partners. First, the San Manuel Band belonging to the Mission Indians, and second, the San Bernardino Community College. The studios of KVCR-PBS San Bernardino own and make the FNX channel. However, the terrestrial broadcasting of FXN started in the year 2011 on the 25th of September in the Los Angeles region. The channel soon became national with the broadcast on 1st November 2014 through the Public Television Interconnect System. This made the channel available to all the official affiliates to PBS. It included the tribal stations, community, and cable TV providers throughout the country.
The objective of the FNX
The only and prime objective of the channel is to portray the lives of the Native Americans with diligence and respect. They aim at making people aware of their existence and their acceptance in society and equal footing. Currently, the channel is working hard to get more and more channel carriage in multiple communities throughout the United States. At present, the FNX has affiliations to about 22 stations broadcasting its content in about 25 states. Moreover, the channel can be found from New York to Alaska. Proudly, the channel has more than 74.5 million household viewers throughout the United States! Moreover, many new stations are coming to FNX and showing its content. It might be possible that sooner or later, you can also watch FNX online on your TV!
How to watch FNX online
As a matter of fact, the First Nations Experience is a purely cable-based show. It is usually aired on local stations only. Currently one can find it in 25 states of the United States. Its main audience is the native communities. However, there is no bar on who can watch its content. Here are is the list of places where to watch FNX online easily.
| | | | |
| --- | --- | --- | --- |
| S. No. | State | Affiliate Channel | Broadcast |
| 1 | Alaska | KUAC -KTOO – | 9.410.3 |
| 2 | Arkansas | RSUTV | |
| 3 | Wyoming | KCWC | |
| 4 | Washington | KBTC | |
| 5 | Washington, Idaho, Montana | KSPS | |
| 6 | Ohio | Western Reserve PBS | |
| 7 | Oklahoma | CATV-47RSUTV | 47 |
| 8 | New York | Akwesasne TVWNDTWPBSWMBQ | 14.1 |
| 9 | New Jersey | KENWWNPI | |
| 10 | Utah | UEN | 9.3 |
| 11 | Oregon | KEET | |
| 12 | Pennsylvania | Western Reserve PBS | |
| 13 | Texas | KENW | |
| 14 | New Mexico | KNME | 5.3 |
| 15 | North Dakota | KRDK-TVKNDM-TVKNDB-TV | 4 |
| 16 | Mississippi | WHTV5 | |
| 17 | North Carolina | WTNG | |
| 18 | Minnesota | LPTV | KAWEKAWB |
| 19 | Kansas | RSUTV | |
| 20 | Indiana | WRJK-TVWTTW | 2220.1 |
| 21 | Chicago | WRJK-TVWTTW | 2220.1 |
| 22 | Colorado | CPT12 | 12.2 (4PM – 4AM) |
| 23 | California | KVCRKEETKIXESocalBTVKPJK | 24.213.49Online60.5 |
| 24 | Arizona | GRBCNNTV | 19 – KGRF29 – KGRQ21 – KGRY |
Also read: Watch Fubo TV Live
Top shows to watch on FNX
By now you must be impressed with the initiative of FNX. However, you might wonder what kind of content you should expect from FNX. Well, no worries! We got you all covered. As a matter of fact, FNX airs mostly shows that features Native American content. So, here are some of the FXN originals that you should consider next time when you watch FNX online.
This is a documentary series featuring the people of California's Pow Wow area. It featured vendors, participants, and viewers. The series was a tremendous attempt at showing all kinds of voices from every facet of the community. It gathered people to feel the dramatic and emotional foundations of the meaning of a Native American in the modern era. The series is a great watch to know what that is there still connects the Natives to their identity.
First Nations Comedy Experience
This is another great show relating to the Native Americans. However, unlike other shows, it does not attempt to explain. Rather this is about the comic talent of the Native Americans. The show is quite known for showing Natives doing comedy. It features World Indigenous comedians and also some of the known best comics of this era. This show is a great hilarious watch!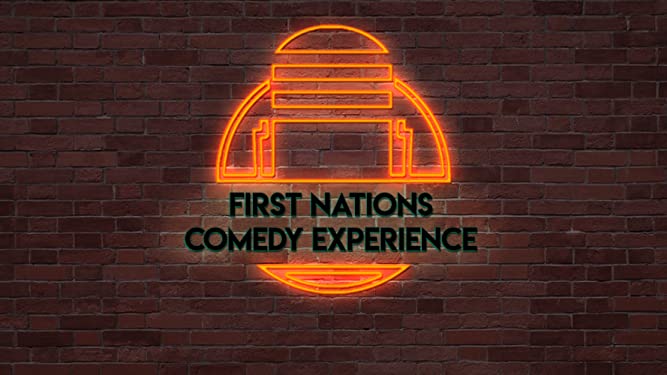 For this particular show, the FNX collaborated with Sundance Institute. Together they brought the first original series which is not a documentary. The hosts of the show are Ariel Tweto and Bird Runningwater. Together they show and discuss multiple short films produced by the Sundance Institute. These films usually were presented, created, or developed in connection to the Native American & Indigenous Program of Sundance. A single episode lasts for about 30 minutes and discusses one to two short films. The discussion includes an introduction, interpretation, post-watch reaction, and discussion.
AUX- Aboriginal Unity Experience
This show airs at 8:30 pm each Friday only on FNX TV. The show is about music and Native singers. The music videos usually present the talent of the Natives. At the same time, they also attempt to teach others about languages, cultures, and social issues. The views presented in the music videos are not forced by FNX or any of its correlates. However, they can be considered individual views.