Are you trying to learn how to watch IPTV on Xbox One? By following these instructions, you can now access your favorite video content without a cable TV or satellite TV subscription.
Few things to know about IPTV :
Internet Protocol Television, or IPTV, is One of the best sources of entertainment.
It is employed for the live streaming of many TV networks and programs. It became possible to switch from satellite or cable services thanks to IPTV.
Internet Protocol Television can be classified as live TV or Live Media, depending on whether it contains or excludes relevant connectivity, and media time-shifting, such as catch-up TV, start-over TV, and on-demand video (VOD) content, which includes media catalog from browsing and viewing items.
It is the most affordable and dependable choice for an internet connection.
You may stream several regional and worldwide TV networks using this.
IPTV is available on many different platforms, including cell phones, TVs, computers, and now gaming consoles.
Thus, you can watch IPTV on Xbox One and Xbox 360. We advise you to look at the following instruction manual for step-by-step guidance.
How do I watch IPTV on my Xbox One?
If you wish to stream an IPTV on your Xbox One, choose a compatible IPTV media player app. This solution will grant you access to the IPTV player on your Xbox One game console. This post will explain the IPTV media player that Xbox One supports. My IPTV Player is the best IPTV media player for your Xbox One console, followed by Kodi Media Player from the Microsoft Store.
To watch IPTV on Xbox One using MyIPTV Player, follow these steps:
Follow the instructions to install IPTV Player, which is officially included with Xbox One game consoles.
Please connect your Xbox One console to a high-speed internet connection.
From the Home screen, navigate to Apps and search for IPTV Player.
Then, select the program to download and install on your Xbox One console.
Continue to the Settings area and add a new playlist and EPG source.
Go to the Remote Channels bar and give your playlist a proper name.
Now enter the m3u or URL that you received from your IPTV provider.
Next, click Add remote list, and then enter the EPG source.
Proceed to the EPG area and register the same user name.
Then enter the EPG source URL you received after clicking Add EPG Source.
Now, from the Select channel playlist option, click the below channel playlist icon and select the m3u playlist.
Please also refresh the page by clicking it, selecting the EPG source from the Select EPG source option, and then clicking to restore it.
Tap to enable both the refresh remote channel list on app launch and the download of the EPG when no data is available for the current day.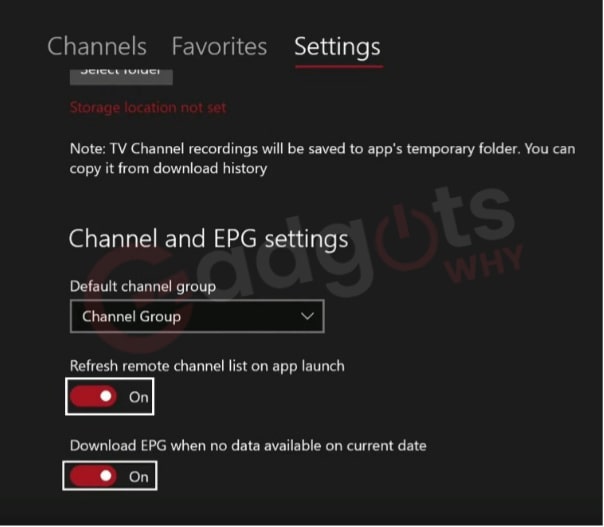 Additionally, from your Xbox One, navigate to the Home tab of your MyIPTV Player app.
Navigate to the Channels tab to find your channel.
Then, choose the station you wish to watch.
Recommended: Activate Showtime Anytime on Xbox
Watch IPTV on Xbox one Using the Kodi Media Player
Kodi is another media player that may be used to broadcast IPTV channels on Xbox.
To watch live TV on Xbox using Kodi, you must first install the PVR IPTV simple client add-on.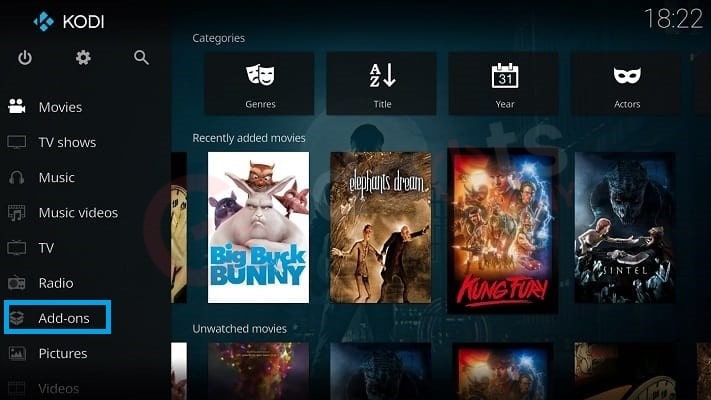 Follow these instructions to watch Watch IPTV on Xbox one Using the Kodi Media Player
Install and open the Kodi app on the Xbox console.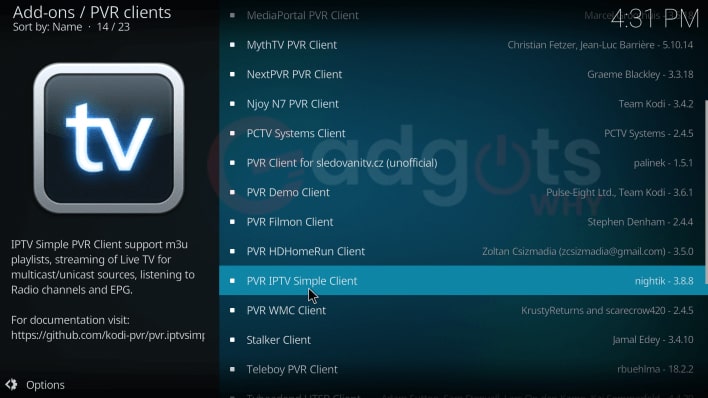 Hover over Add-ons in the left panel.
Then, pick Download and then PVR clients.
Now, scroll down and look for PVR IPTV Simple Client.
Click on it to go to the installation page.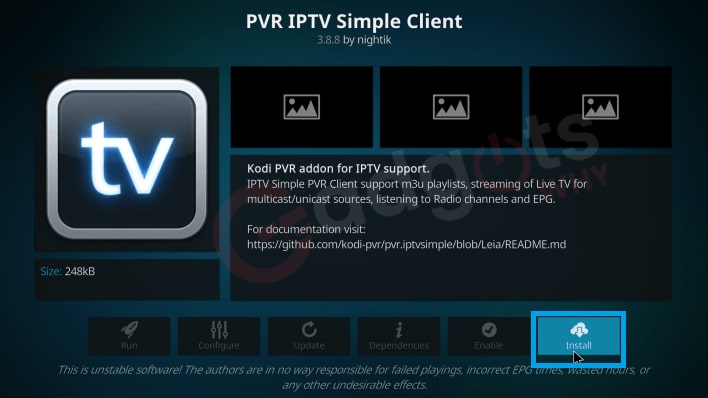 Download and install it by clicking the Install button.
Then, right-click on the add-on and select Information.
To open the Settings panel, click Configure.
Under the General box, enter the M3U Playlist URL you received from the supplier.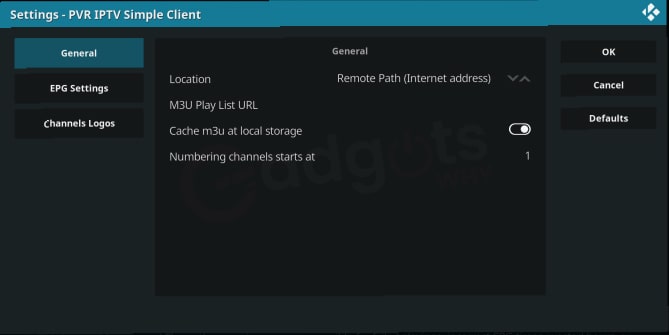 Now, go to the EPG settings and enter the EPG source URL.
Finally, you click on "OK"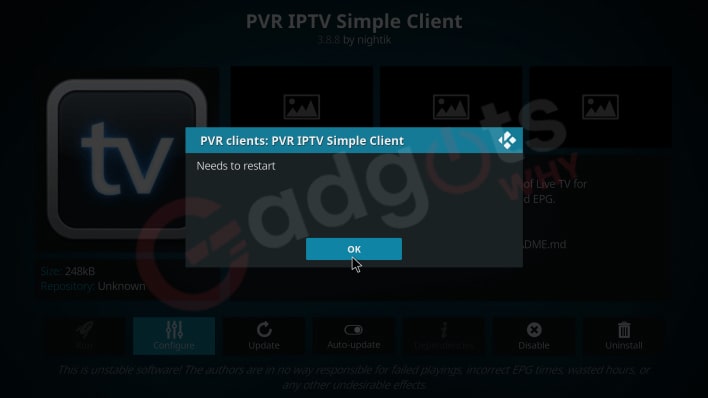 Restart Kodi and then navigate to the TV menu on the left side.
You may browse or select IPTV channels there and begin watching them.
Also Read: Activate TNT Drama Channel on Xbox
Final Words:
IPTV allows you to view your favorite TV channels online without the need for a cable subscription. All of your favorite TV channels can be streamed using the IPTV provider of your choice. We hope you now understand how to watch IPTV on Xbox One. You can watch IPTV on Xbox consoles using either method. You now know how to stream IPTV channels on Xbox One consoles in two methods.
Choose and follow the approach that is most convenient for you. Aside from these two methods, if you have a subscription to any of the live TV (IPTV) providers such as Sling TV, fuboTV, or YouTube TV, you can directly install those apps on your gaming console. We believe that this part has assisted you in streaming IPTV on your game console. Do you have any questions? Please leave a comment below and we will handle it.
Frequently Asked Questions:
Is there a TV app for the Xbox One?
All of your favorite apps are available for free on Xbox. Get access to popular apps like Netflix, Hulu, Disney+, Apple TV, Amazon Video, Sling TV, Pandora, and more on your Xbox Series X|S and Xbox One consoles!
Can you watch TV on Xbox?
To watch TV, simply launch the OneGuide app. You may then control TV playback and switch channels using your Xbox One controller or Kinect voice commands. To get a full TV guide, enter the OneGuide menu and select "TV Listings."
Is it possible to stream local channels on Xbox One?
Customers in the United States and Canada with an Xbox One can watch over-the-air (OTA) TV by using a third-party tuner and antenna in conjunction with your console's OneGuide. The options and procedures for utilizing an over-the-air TV tuner are listed below.
How can I get third-party apps on my Xbox One?
1. Go to "My Games & Apps."
2. Scroll down to "Ready to install."
3. Change the filter to "Apps" by selecting the rightmost drop-down box at the top.
4. Select the app you wish to install and press the key.
5. Select "Install" to confirm the installation.
Is it possible to view IPTV on the Xbox Series X?
Yes. In addition to playing games, Xbox Series X gaming consoles support IPTV viewing. You can enjoy all your favorite shows on IPTV now even on Xbox Series X.
Can I stream with my Xbox 360?
The Xbox 360 PlayTo feature allows you to play streaming video from other devices, such as a Windows-based PC or tablet. To utilize the PlayTo feature, you must have the most recent Xbox 360 software update.