Where can you watch Record TV online? It's Sling TV where you can access Record TV without any issues. It is a Brazilian free-to-air commercial television network founded by businessman and media personality Paulo Machado de Carvalho on September 27, 1953, as TV Record. It is now Brazil's third-largest television network, after TV Globo and SBT. However, in this article, you will get to know how you can watch Record TV online. To continue reading this post. Let's first talk about the programs that you will be offered once you get the Record TV online on your device.
Programs offered by Record TV
These are some of the programs you will find on the Record TV-
| | |
| --- | --- |
| Power Couple | Troca de Familia |
| Canta comigo | O Jagodor |
| Paredao dos Famosos | Extreme Makeover Social |
| Isso Eu Faco | Simple Life |
| Game dos ClonA Casaes | Sem Saida |
| The Four BrasilBatalha dos Cozinheiros | Roleta Russa |
| Me Leve Contigo | Domingo Show |
| Got Talent Brasil | Quarta TotalO Vencedor |
| Amazonia | A Cacada |
| Top Mode, o Reality | Quem Esta no Topo? |
| A Casa da Ana Hickmann | Made in Japao |
| O Perco Certo | Dancing Brasil |
Sling TV Brazil
All of Brazil's leading networks are available on Sling! Get your fill of family-friendly programming, including game shows, telenovelas, reality programs, news, and children's programming! Now available only on Sling in the United States. When you combine Sling Blue and Brasil Maximo, you'll save $5 per month! Get the ultimate all-in-one TV experience with hundreds of live sports, news, and entertainment channels!
The best Brazilian networks are included, as well as Globoplay. On-demand access to 40+ American networks and 85K+ American movies and series is available for free.
What is offered by Sling TV Brazil?
Did you know that Sling TV provides access to American channels as well? To access popular networks like CNN, Fox News, History Channel, HGTV, and the NFL Network, as well as kids' channels like Nick Jr., Cartoon Network, and Disney Channel, add Sling Orange or Sling Blue to your pack at checkout (under "Domestic Services").
Brazilian novelas are watched all around the world for their unique plots and outstanding personalities. These tales will be broadcast on Globoplay, Globo, SBT, and RecordTV.
Get your Brazilian news stations in real-time and from a variety of angles. Globo, SBT, RecordTV, Band News, and Globoplay are all available with Brasil Máximo + Globoplay. We've got all of them.
Get live coverage of Brazilian news from a variety of angles. Globo, SBT, RecordTV, Band News, and Globoplay are included in the Brasil Máximo + Globoplay package. All of them are in their possession.
With Premiere, Globo, and beIN SPORTS – all available on the Brasil Máximo + Globoplay bundle – you can watch the Brasileiro, Libertadores, Copa do Brasil, and much more. Let's get this party started.
What features do you get from Sling TV?
DVR Free – With DVR Free, you may record up to 50 hours of TV, or up to 200 hours for $5 per month with DVR Plus!
Additional Streams – Watch three different channels simultaneously on three different screens!
Catch-up TV allows you to watch any episode you missed up to 8 days after it originally aired!
Extras by Sling TV-
Budget-friendly add-ons can let you personalize your Sling TV experience. Are you a sports fan? For an extra $10 per month, you may add World Sports Extra. Do you enjoy watching movies? For an additional $9 a month, you can add the Starz bundle. Sling TV has everything you're looking for.
Sling TV- FREE
Sling Free is a no-obligation method for you to try out Sling and all they have to offer. Watch as much free stuff as you want, and return as often as you want to explore free programs and movies from many of the same channels that a Sling subscription provides.
What's the best way to get Sling Free?
Chrome, Safari, or Edge on a desktop computer: Go to watch.sling.com to find out more.
Roku, Amazon Fire TV, and Android devices: Click "Explore Free Content" on the Sling TV app.
Sling Free is currently under construction for iOS and tvOS devices, so check back soon. In the meanwhile, you may watch Sling Free on any of the above-mentioned devices.
What distinguishes Sling Free from Sling?
Sling Free allows you free access to hundreds of episodes and movies so you can get a taste of the Sling experience without having to register or use a credit card. There is no free trial, no gimmicks or promos, simply free TV for as long as you choose to be a Sling Free member.
You may become a Sling member at any moment and see why Sling is the most personalized live TV service available. You may change your service lineup at any moment, upgrade with more features, or even drop to Sling Free.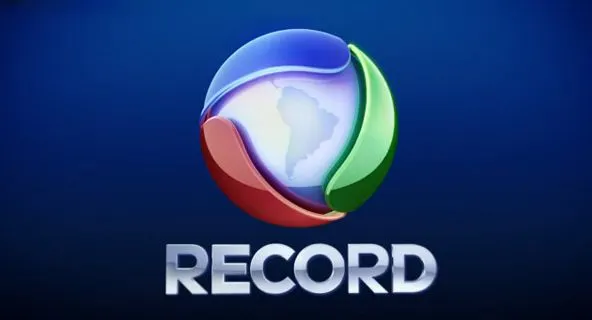 How can you watch Record TV online on Sling TV Brazil?
Get your controlled devices connected to the Wi-Fi.
Go to the channel store of your device.
By using the search option, go for the ''Sling TV''.
Once you see the highlighted search results tap on either the ''Install or Download'' option.
It will be downloaded on your device.
Go back to the home screen, this is where you can find installed Sling TV.
Further, launch the app and sign up.
If you are not an existing subscriber then, hit the ''Subscribe Now'' button and follow the on-screen guidelines.
You are ready to watch Record TV online with some other Brazilian channels as well.
Criticism of Record TV
Because of its tight association with a neopentecostal church, RecordTV is frequently considered to be a biassed network. Edir Macedo, the current owner of Record, is also the head of the Universal Church of the Kingdom of God and its primary bishop. RecordTV frequently airs religious programming on a regular basis, and some members of its administrative team also serve in church capacities. Leaders of the competing religion known as the Assembly of God have also criticized the station, accusing Macedo, his church, and the station of fostering immorality by showing sexually-oriented television shows.