TikTok is a social networking software that allows users to view and share short videos. It is a well-known program that exposes individuals all around the world to their latent abilities and hidden talents. Sports, dancing, acting, gaming, music, eating, and do-it-yourself crafts are all covered in the app's video content. If you're a TikTok regular follower and want to view videos from the app on your TV, you may do it by utilizing a streaming device such as Roku. Here in this guide, we let you know how to Watch Tik Tok Videos on Roku. 
Few words about what is TikTok?
TikTok is a social networking website that focuses on video creation and streaming. It's nothing like uploading a video to YouTube. This software allows you to watch popular videos from across the world that have been shared. This app was an instant hit with the general audience.
We can like, share, and comment on videos exactly like we can on YouTube. This app's videos are organized into numerous genres, including singing, acting, dancing, cooking, DIY projects, gaming, and more. As a long-time TikTok user, have you ever tried using it on a smart TV or streaming device like a Firestick, Roku, or Apple TV? If you share these opinions, keep reading.
How can I get and watch TikTok Videos on Roku: 
The official TikTok app is not available on the Roku Channel Store. This, however, will not stop you from watching TikTok videos on Roku. TikTok can only be accessed via screen mirroring the software from a device such as an Android or iOS device.
Watch TikTok Videos on Roku Using Screen Mirroring
TikTok may be accessed via its official app on both Android and iOS smartphones. TikTok may also be accessed using a web browser on your PC. As a result, you may screen mirror the application on Roku from the devices listed below.
Android phones and tablets
iOS gadgets
PC running Windows
Mac PC
Quick Guide: Open Settings > System > Screen Mirroring > Screen Mirroring Mode > Prompt or Always Allow to ensure that screen mirroring works on Roku.
Using Android Devices
Connect your Android device and Roku to the same wifi network at first.
On your Android smartphone, go to the Google Play Store.
And then search for the Tik Tok app and install it via the Google Play Store.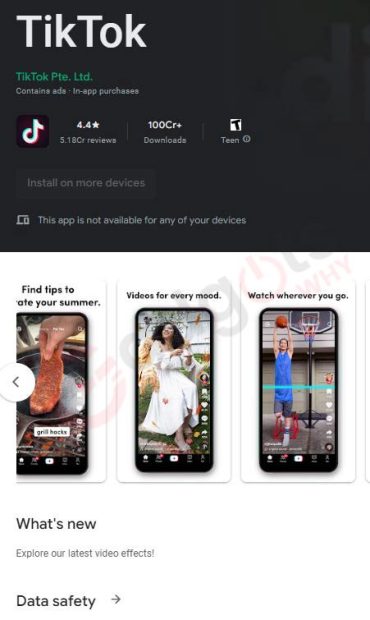 Sign in to your TikTok account after opening the app.
Then, open the Notification Panel and choose the Cast icon.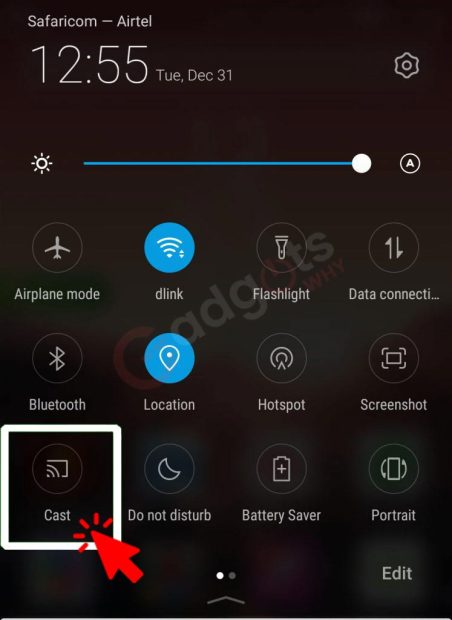 Select the Roku device from the list of devices that shows on your screen.
Soon, the screen of your Android mobile will reflect itself on your TV.
Launch the TikTok app and broadcast its video to your television.
Instagram to pay for reels– Know how you can get rich by making reels on Instagram
From a Windows computer
Connect your Windows PC and Roku to the same wifi network to enable screen mirroring.
Select the Connect tile from the Windows Action Center on your PC.
Choose your Roku device from the list that appears.
Your computer's screen will be mirrored on your TV as a result.
On your computer, launch a browser such as Google Chrome.
Sign in to your TikTok account via the official website.
Play any TikTok video and mirror it on your television.
Using iOS Devices to Watch TikTok Videos on Roku
Make sure to enable AirPlay on Roku under the Apple AirPlay and HomeKit Settings, then proceed as follows:
Download the TikTok app for iOS from the App Store.
Open the TikTok app after installing it and login into your account.
Launch your iOS device's Control Center and touch the Screen Mirroring icon.
Select your Roku device from the list of devices on your screen.
The screen of your iOS smartphone will now be mirrored to Roku.
Return to TikTok and mirror the content to Roku.
Using  Mac Pc to watch TikTok videos on Roku:
Connect your Mac to the same wifi network as your Roku device at first.
Navigate to TikTok's official website using whatever browser you have.
You may either login into your current TikTok account or create a new one.
Start your Mac's Control Center.
Select the Screen Mirroring option, followed by your Roku device.
With that, your Mac's screen will begin to reflect on your TV.
Open the TikTok browser tab once more to see it on your TV.
Check out our guide to download multiple TikTok videos in one click
Summary
This brings us to the end of our overview of the blog: find how to watch Tik Tok videos on Roku. The Roku channel app store does not currently have the TikTok app. As a result, Roku users will be unable to immediately download the software onto their devices. Tiktok videos, on the other hand, may be seen on Roku devices. This guide explains how to get and stream TikTok videos on Roku in detail. Use the instructions in this post to watch TikTok videos on Roku flawlessly. Thanks for being us and share your feedback in the comments section below.
Frequently Asked Questions:
How can I watch TikTok on my television?
The Tik Tok app is compatible with the following devices: Amazon Fire TV, Android TV, and Apple TV.
TikTok may be found in the TV's Apps menu. On that page, click Install, and then wait for it to download and install on your TV. That's it, you are good to watch Tik Tok videos on Roku.
What is the best way to mirror my iPhone to my Roku?
Open the Control Center on your iPhone to mirror it on a Roku device. Then, touch the Screen Mirroring button and choose your Roku device from the list that appears. Finally, insert the code from your TV into your iPhone and press OK.
Why is screen mirroring not working on my Roku?
Change the Screen Mirroring Mode to "Prompt," then disable/enable WiFi on your phone and rejoin in SmartView – you should get a TV dialogue asking you to "Always Allow/Allow/Block/Always Block" – choose "Always Allow" (be patient, some devices can take up to 30 seconds to connect).
What is the best way to watch TikTok videos?
Launch the TikTok app.
At the bottom-left of the screen, press the Discover button.
Enter or type the word "live" into the top-of-the-screen search field.
Under the "LIVE now" area, click the "See more" option.
Scroll until you discover a Live video that you wish to watch.
How do you watch TikTok live if you don't have the app?
Navigate to the TikTok website using your PC or smartphone's web browser. And there you have it! You may now search for public users, watch TikTok LIVEs, and share links to any videos you find on the For You page.