Watching Vimeo on Apple TV is an amazing experience but you don't know how to proceed and you worry about watching Vimeo on Apple TV? Then here this guide will show you How to Watch Vimeo on Apple TV? I hope you like my blog post, How to Watch Vimeo on Apple TV.
Vimeo, like YouTube, is a video streaming app. The app features a smaller creative community with high-quality videos for a great streaming experience. It focuses on delivering high-definition video to a variety of devices (4k Ultra HD). The Vimeo app is free to download from the Apple TV App Store. As a result, you may see Vimeo on an Apple TV.
Vimeo provides ad-free video viewing, and you may follow channels, producers, and categories to see their films in your feed. You may also download the videos from the app to watch them later. It provides a plethora of handy tools for video makers to facilitate the creation and posting of videos. The Vimeo app also has a live-streaming feature for creators.
Vimeo installation, activation on Apple TV
Here is the procedure to follow to install, and activate Vimeo on Apple TV. Follow these steps to get the Vimeo app on Apple TV.
Apple TV has an official Vimeo app that can be downloaded from the App Store.
Start your Apple TV and navigate to the App Store from the home screen.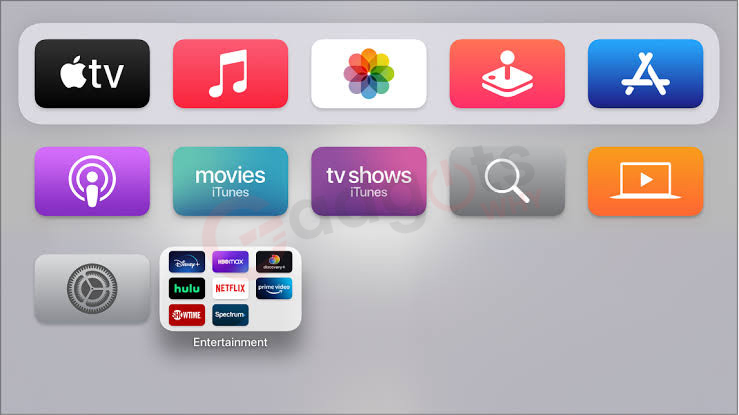 At the top of the screen, click the Search symbol.
Enter Vimeo into the search field and search for it.
Choose the official Vimeo app from the search results.
To download the Vimeo app, click the Install button.
After installing the app, click Open to launch it.
Select the Sign In or Join option.
The TV screen will display the activation code.
Navigate to the Vimeo activation website using your PC or smartphone's web browser.
In the provided space, enter the Vimeo activation code and click the Connect device button.
Your Vimeo app will now be available on your Apple TV.
Start watching your favorite Vimeo app content on the TV screen by tapping the Start Watching icon.
Editor's pick: Stream Eurosport on Apple TV
Steps to watch Private Vimeo Videos on Apple TV
Vimeo also lets you save private videos to your account.
To see it, add it to your Vimeo Watch Later list and enter the password you created for the video.
Sign in to your Vimeo account on your laptop or desktop computer.
Locate and open the Vimeo link to see your private film on Vimeo.
To see the video, click the link and enter the password.
Tap Add to Watch Later after clicking the clock symbol in the top right corner of the video.
Now, on your Apple TV, start the Vimeo app.
Select the Watch Later list to view all of your private videos.
To see the private Vimeo TV videos, choose the video and input the password.
Alternative Way to watch Vimeo On Apple TV
This is another way to watch Vimeo on Apple if you can't go with the first method.
As the Vimeo app supports AirPlay, you can broadcast Vimeo from iOS devices to Apple TV.
You must connect to the same Wi-Fi network as your Apple TV and iOS device.
Install the Vimeo app from the App Store on your iPhone or iPad.
Launch the Vimeo app and tap the Profile icon in the upper right corner.
Select Videos after signing in with your Vimeo account.
Select a video to watch. Tap the AirPlay icon on the playback screen.
Connect to your Apple TV by selecting it from the list of devices.
The Vimeo video will play on your Apple TV.
Pricing and Plans of Vimeo:
Vimeo offers a free basic tier in which you can submit films of up to 500MB each week. Furthermore, it has three subscription plans: Plus, Pro, and Premium. You will also receive a free trial when purchasing these programs.
Vimeo Plus –
This plan costs just $7 per month
Total account storage is 5GB.
There are no limits on the number of groups, channels, or showcases you may create.
Increased security combined with domain-level privacy.
Vimeo Pro –
The Pro plan cost is $20 per month
You can add three more team members to your account.
To make videos, you may use an unlimited number of stock pictures, movies, and licensed music.
Vimeo on Demand allows you to sell films.
An embedded player that may be customized with user branding.
Premium Plan :
It costs $56.25 per month
It can stream live for up to 12 hours.
Live audience conversation, Q&A, polls, and visuals are all available.
Browser-based webcam production tools.
Basic metrics for viewers
Recommended: Install Zoom app on Apple TV
Concluding words
The Vimeo app is the finest place to view creative films. You may choose your favorite categories on Vimeo, such as Music, Sports, Animation, Travel, and many others. You may host virtual events as well as develop, host, and administer your own library. Hope you are able to watch Vimeo on Tv after reading this blog. If you have any questions about the blog, please leave them in the comments area below. Keep an eye on our site to get regular updates.
Frequently asked questions
Can you post videos to Vimeo for free?
A free basic plan allows you to upload up to 500MB per week and 10 files per day.
How to watch Vimeo on Samsung TV to view movies?
If you have a Samsung Smart TV, you may be unable to log in or play content using the built-in internet browser. In other words, it could work, but those browsers aren't among the ones we presently support. If you want to give it a shot, here's how to watch Vimeo on a Smart TV browser:
Open your internet browser on your TV and go to the website.
Enter your email address, click submit, and you will receive an email with a link.
Open your email inbox on a different device (for example, another computer or mobile device), open the login email, and click the LOGIN link.
Return to your TV browser, and you should be signed in. 
How can I stream Vimeo from my iPhone to my TV?
Start playing a video within the iOS app, press the AirPlay symbol, and pick the device where you wish to play your video. Viewers on macOS, iOS, and iPadOS may now AirPlay videos from the Safari browser.