Smartphone users frequently utilize instant messengers instead of traditional phone calls and SMS. You may use these wifi text messaging apps to make voice and video calls and send and receive messages, photographs, and other data. This article will look at the most popular wifi text messaging apps for Android and iOS devices. The desire for continual and instant communication with friends and family develops as our reliance on mobile devices grows. That explains why text messaging apps have grown so quickly, offering a variety of sophisticated features and opportunities for social connection, such as free text messaging, voice/video calling, file sharing, and more.
Top Wifi text messaging apps for both Android and IOS-
Messenger– Keep in touch with friends and family using Messenger, Free Text, and Video Chat! This is a free Android and iPhone messenger for cellphones and tablets. This messenger is similar to SMS, but it does not charge for each communication. It allows you to speak with your Facebook pals as well as send messages to contacts on your phone and simply enter a friend's phone number to refill it.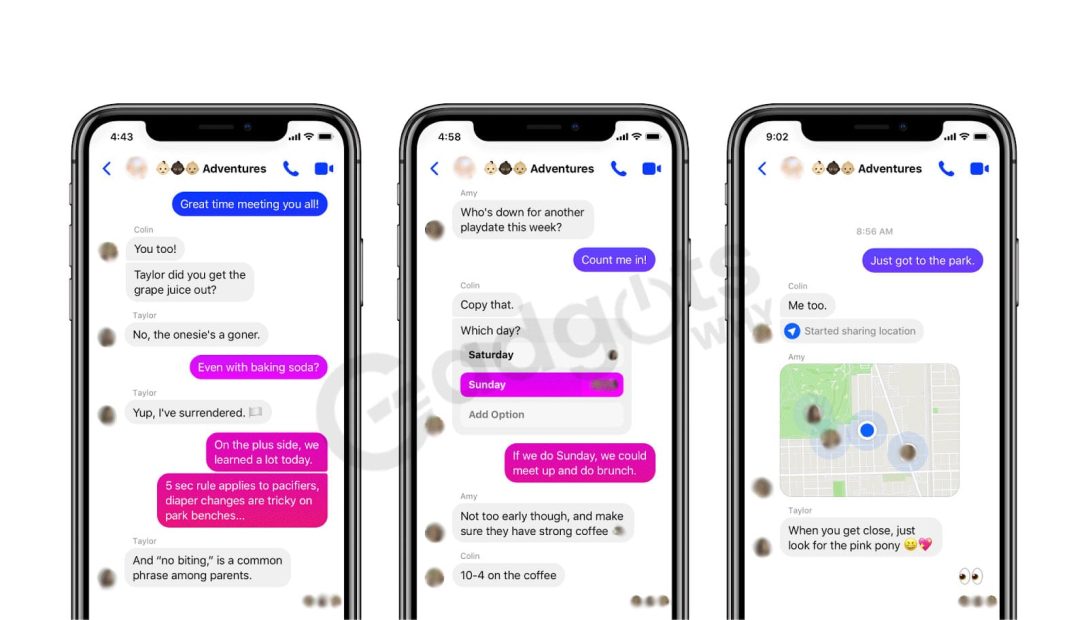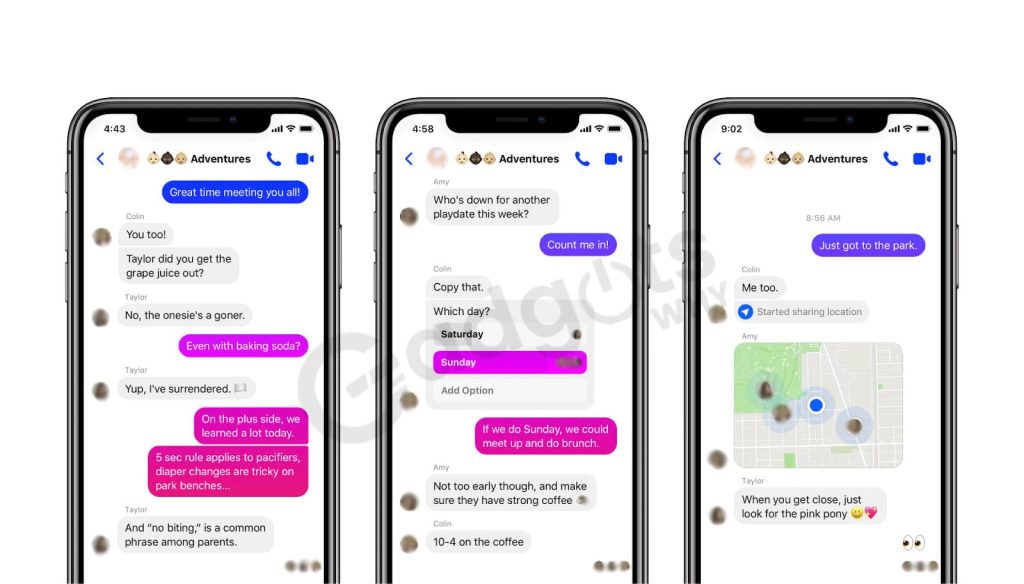 Create group chats and invite people you frequently correspond with. Give the chat a name and a photo with only a few clicks. You don't need to travel to the gallery to transmit photographs and videos; you can upload them right from the program interface, or shoot a fresh picture with the built-in camera. The software allows you to communicate freely within your company's network. Wi-Fi, 2G, 3G, and other technologies are used to make calls. You now have even more communication options with Messanger! Attach images and videos, record audio messages, and much more to your communications.
Trending: 12 Top rated Random Video Chat Apps
TextNow– Free text + calls is a one-of-a-kind Android and iOS software that combines the best features of all modern communication apps. You can make or receive different calls, and each account has its own caller-id. All of your messages can be password secured, making it impossible to read them. There is a large selection of emoticons and stickers accessible, with more being added with each update.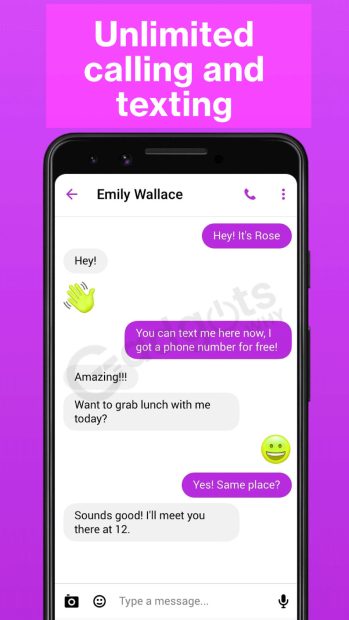 You don't have to repeatedly enter the same content because you may use your own signature on all texts. You can give each contact a distinct ringtone.TextNow's user interface is clear and intuitive, with all actions and capabilities accessible even to inexperienced users. The registration process is quick and easy; all that is required is a phone number to receive an activation code by text message. A wide range of widgets is available. It considerably simplifies the communication process. You will be given a single mailbox with all of the necessary features and enough storage space. You will be able to send messages to real mobile telecom operator phone numbers.
The developers handled the high-quality graphic design. All modern needs and standards are met by sound components. High degrees of compatibility was achieved, thus there should be no issues or conflicts with different screen sizes. Some advertisements have no effect on a good impression. This project was created by the young studio "TextNow, Inc." with no other interactive products. There are updates that are required, and faults and flaws are rapidly remedied.
Line- The LINE app revolutionizes communication by allowing you to communicate with your loved ones via text, video, and voice communications. When you download its mobile application, you'll see why it's so popular in 52 nations. You'll be able to exchange private messages and participate in group video calls. The group has the capacity to hold up to 200 people. You can use the Line application to Send emoticons in text messaging (SMS), You may chuckle, yet many users refuse to use the messenger if it does not include smiles, Call as if it were an ordinary phone call with voice chat, Send pictures to your buddies, Create a communication group, This is similar to a chat room where like-minded individuals can freely communicate, And there are other additional handy features.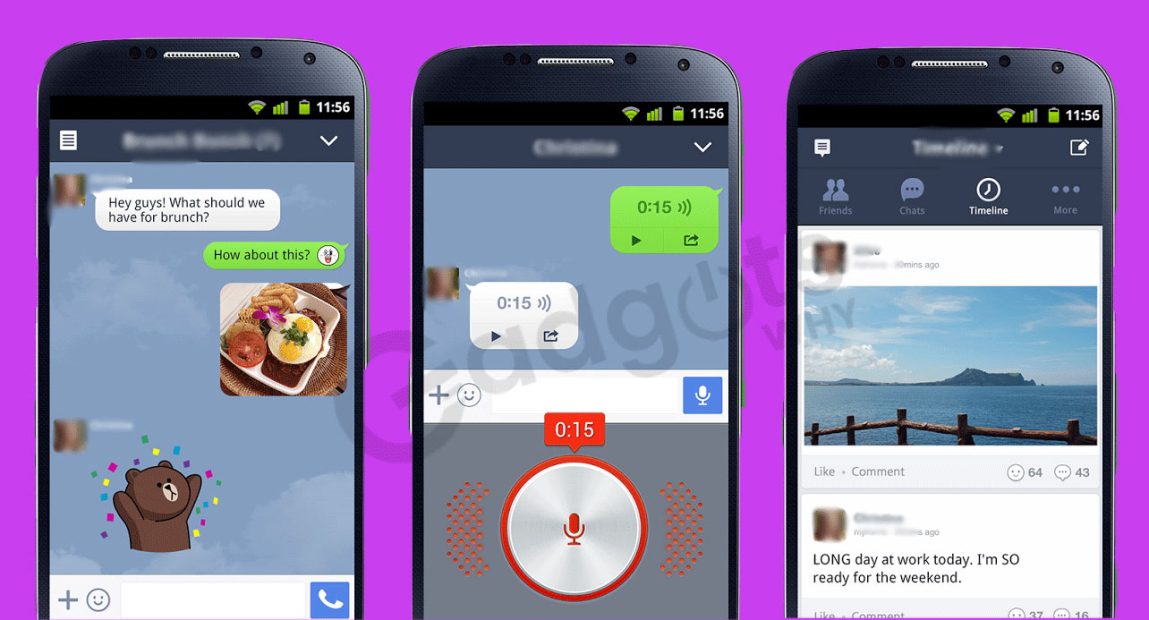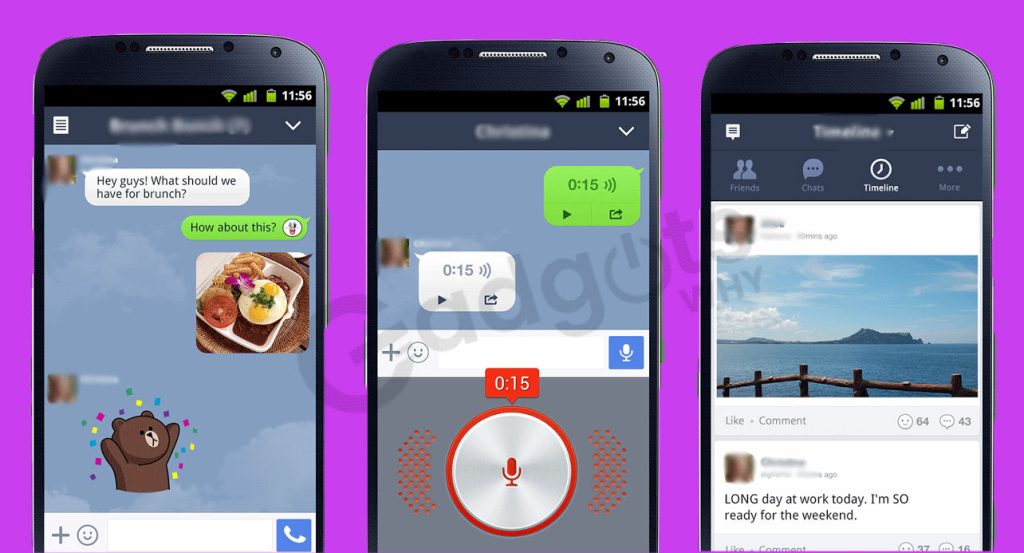 But, as you may know, the ability to save money on calls and text messages when talking with family and friends is what everyone is most interested in. How much does Line set you back? The program is completely free. The only thing you'll have to pay for is phone Internet connectivity. However, there are certain premium extras, such as "stickers." Take care. Although many consumers purchase them because they are amusing.
You may also use this feature to build polls to find out what your friends are thinking about. Put aside lengthy debates and make rapid decisions based on polling.
Regardless of the caller's location, the utility provides high-quality free calls. To make a video call more enjoyable, use all available filters. Stay connected by sharing images, videos, stickers, and voice messages.
Hangouts- Join the millions of individuals who use the app for text and voice conversation as well as video conference calls. You can build communication groups and invite up to 150 people to them using the app. Tell your pals what you're up to at any time by sharing your status, photos, videos, and location. Use emoticons, stickers, and GIFs to make your conversation stand out. Friends will be able to communicate important events in their life, while colleagues will be able to organize meetings and workflow with hangouts for ten people. Don't even think about wasting money! Make free calls to friends' phone numbers who also use the app. You may send SMS and voice messages in a matter of seconds if you have a Google Voice account.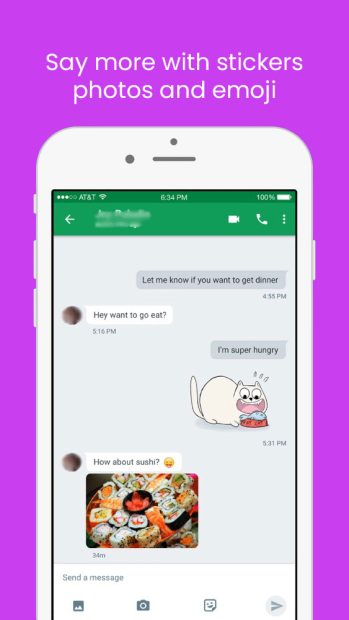 The photographs are uploaded to encrypted Google+ albums, and the complete chat history is preserved on Google servers. Unlike many competitors, the program lets you see where each user in a group chat stopped reading the communication. Users of Windows, Android, and iOS can easily talk in one chat thanks to an excellent synchronization system. Even if your pals are not online, you can write and send voice messages to them at any time.
Telegram- Telegram is a general messenger, but you may use it without a real phone number by logging in with the account you registered here and connecting to WiFi. Telegram is a messenger that functions in many ways like a social network. To begin, you can establish a huge group chat with an unlimited number of participants. This Telegram feature allows influencers and other social media sources to build their own Telegram channels, where anyone can join (subscribe) and read all of their content. You can also send private messages, make voice calls, and video calls, as well as send audio messages. Telegram also has the advantage of allowing you to send an unlimited amount of media files in a single message. However, because of this function, be aware that the app will take up a lot of RAM on your phone. The only difference is that on the main page, all of the messages and discussions will be jumbled together. Because so many people can participate in a conversation, it's easy to lose track of the threads and overlook essential information. Another advantage of Telegram is its high level of data security. Telegram does not work with any government agencies and does not sell your information to third parties.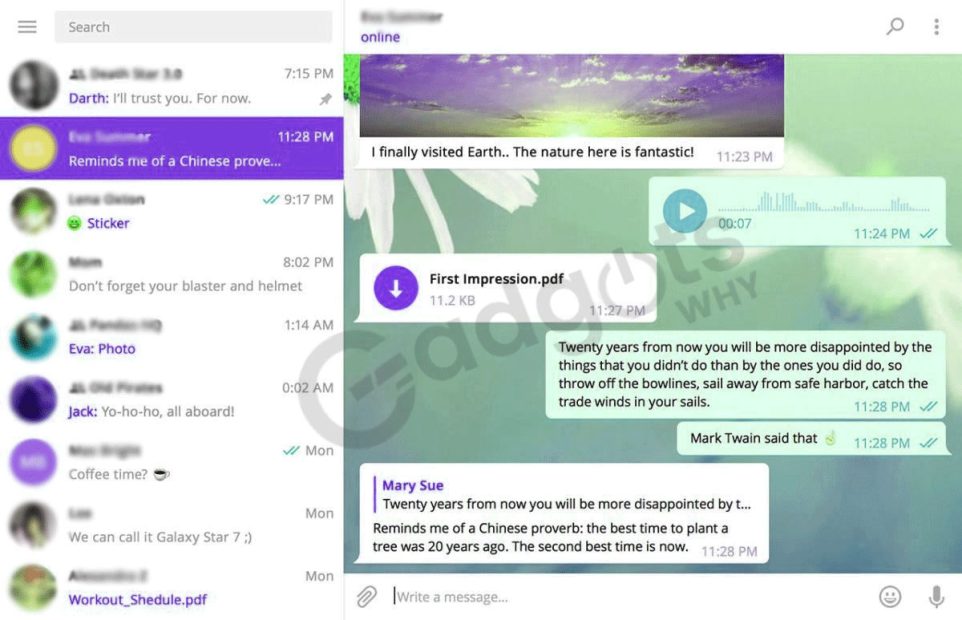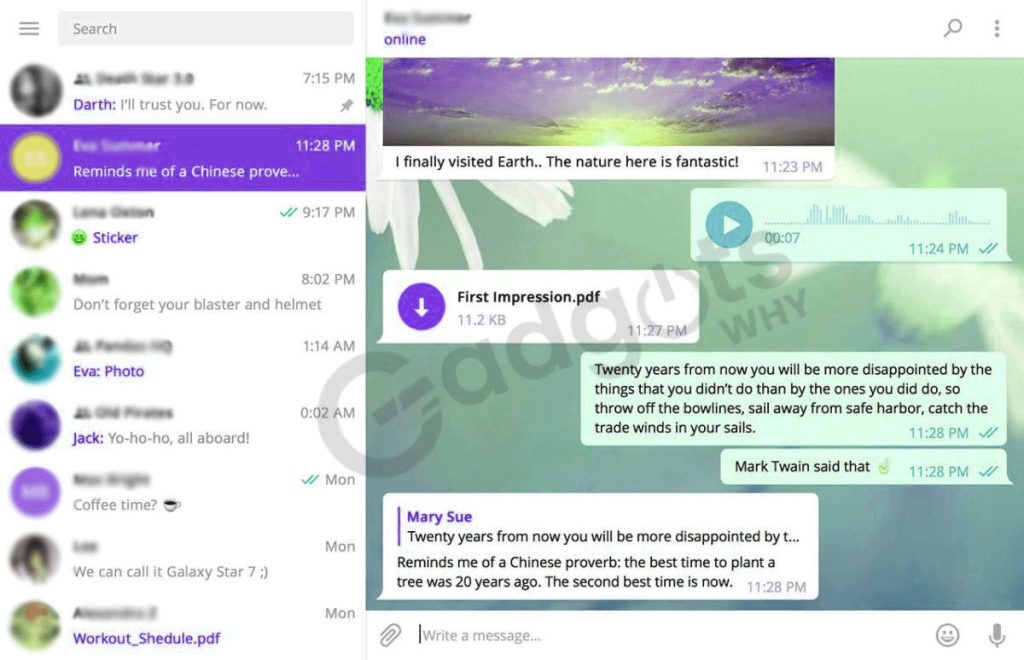 Mood Messenger- Mood Messenger is one of the greatest SMS messaging apps available on Google Play. Change the way you communicate by downloading the software. This is a simple, fast, and efficient messenger that will replace the default Android SMS app. Here, only unique features and content are gathered. The app's capabilities include the ability to send short messages with a mood and the ability to utilize emoticons without having to seek them. Simply input a word and the keyboard will display the appropriate face. Color and shape of messages, wallpaper, font size and style, backdrops, notifications, and everything else essential for a happy mood may all be customized. Do you enjoy watching and sharing videos with your friends? The program allows you to watch clips and send them over instant messaging. You may also see gifs and send them to your friends.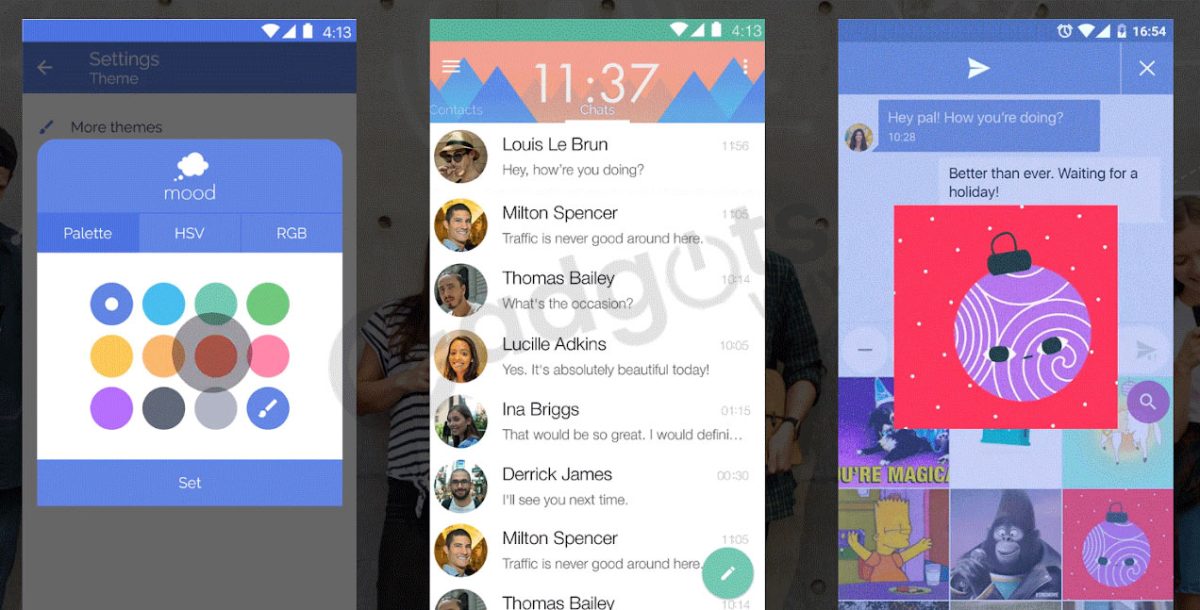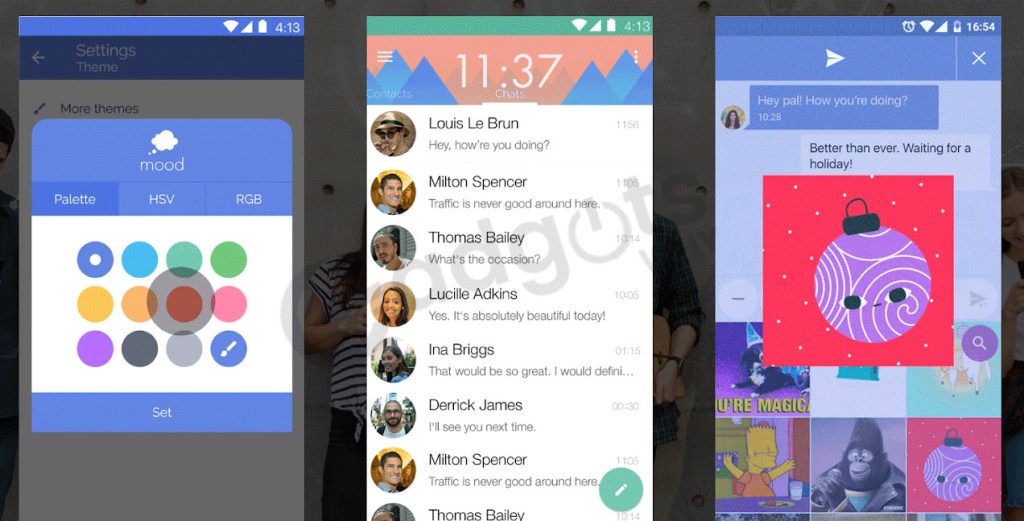 Instead of typing the address, share your location, choose the background for each discussion, access any generic photo, and share photographs and videos received from friends on social media. Messenger appears to be quite fashionable. The designers did an excellent job with the layout. There are also blacklist and privacy capabilities here, which allow you to ban undesired senders or hide your correspondence from prying eyes.
Recommended: Signal vs WhatsApp
In this article, we have recommended 6 wifi text messaging apps that you have been looking for. These are out of the common messaging apps used quite often, sometimes it is interesting new to try something out that you have never used.