The issues caused by Windows 11 KB5013943 (May 2022 Patch Tuesday) are serious: Windows 11 KB5013943 is crashing with a Blue Screen of Death if they rely on particular drivers needed by apps like antivirus.
In case you are also of the users who are facing the issue of Windows 11 KB5013943 is crashing PC, then kindly have patience and read the article. For those who aren't aware, KB5013943 (May 2022) was issued on May 10 as an automatic security update, which means that certain users won't be able to choose whether or not to download and install it, resulting in significant issues such as BSODs or app failures. The issue is also present in the Windows 10 update, however, it is more severe in Windows 11. This comprehensive update was released to fix a number of faults and bugs in Windows 11, but it appears that some systems with specific drivers, especially those that enable antivirus software, are seeing the infamous Blue Screen of Death (BSOD).
Due to compatibility difficulties between drivers and May 2022 Patch Tuesday, Sophos has determined that the Windows 11 KB5013943 patch for the operating system is causing Blue Screen of Death, i.e. halt error codes that make the desktop unresponsive. While Microsoft has yet to accept instances of Windows 11 devices experiencing Blue Screens of Death, Sophos has confirmed that the update may render your system unbootable.
"After installing Windows Update KB5013943 and restarting their devices, customers on Windows 11 running Sophos Home may see a BSOD/Stop issue," Sophos warned in their support manuals. After installing Windows Update KB5013943, the symptoms include being unable to get to the desktop after restarting/shutting down the machine and then turning it back on. This includes a Stop Error Index Mismatch (Blue Screen) notice, according to the security firm.
Trending: Fix CPU Performance Issues in Windows 11
Follow the steps to fix the Windows 11 KB5013943 is crashing PC
Because the bug appears to be caused by a compatibility issue between Windows 11 and the.NET Framework, reinstalling versions 3.5 and 4.8 should fix the issue. Here's how you do it:-
Next to the Start menu, click the search symbol and type 'switch windows features on or off.'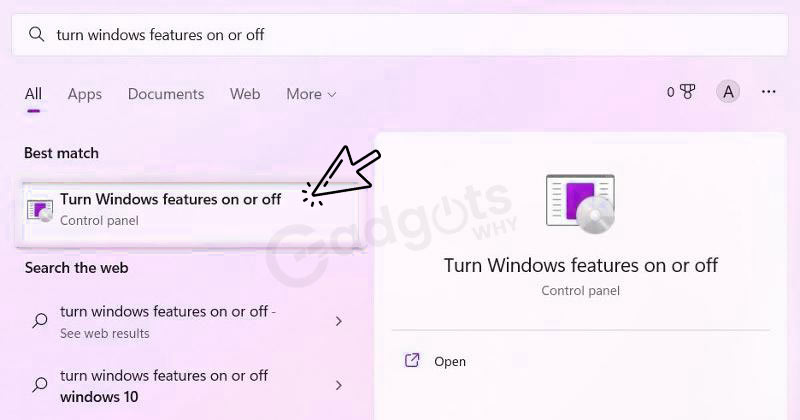 When you select the appropriate option, a window similar to the one below will open.
Uncheck the boxes next to.NET Framework 3.5 (includes.NET 2.0 and 3.0) and.NET Framework 4.8 Advanced Services, then check them again.
To implement the changes, click 'OK' to confirm, then restart your device.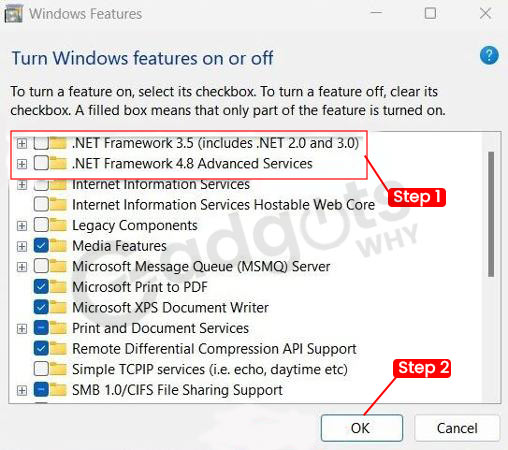 If it doesn't work and the app crashes are becoming too much of a nuisance, you can delete the update entirely. This procedure, however, will only function if it was installed today or yesterday-
Open the Options menu.
From the left pane, select 'Windows Update,' then 'Update history.'

Scroll down to the 'Related settings' area and select 'Uninstall updates.'
Here you may see any latest updates that have been installed. Click 'Uninstall' next to the KB5013943 update, then 'Uninstall' again to confirm.

After you've finished, restart your device to effect the modifications.
If it doesn't work, the issue could be related to the prior optional update that caused the app crashes, to begin with. If this happens, or if it's been more than a day since you installed the update, you'll have to wait for Microsoft to issue a fix.
However, as previously said, machines not employing Sophos are likely to get Blue Screen of Death issues, and customers are still waiting for a Microsoft patch. In case you are expecting details about the Windows 11 KB5013943, then you can refer to the section given below in this article. You will find the information, you are wondering about.
Also, follow our guide to Cast Android Screen To Windows 10 PC
Detailed information about Windows 11 KB5013943
As previously said, the May 2022 update does not look to be a large upgrade, but there are a number of fixes worth mentioning. Numerous problems have been fixed, according to the release notes, including an issue where Safe mode starts flickering when you run Explorer.exe, Start menu, notification center, and so on.
Additionally, Windows Search highlights – a new search experience powered by Bing – will now be visible to a larger number of users. This feature is being sent out in phases, and with every major Windows cumulative update, more individuals have access to search highlights, so it's possible that more people will see the search update after applying the patch.
Important changes in Windows 11 KB5013943 (Build 22000.675):
Windows 11 Build 22000.675 resolves a major problem that causes.NET Framework 3.5 programs to crash. As you may be aware, a flaw in Windows 11 stopped certain programs from opening, and Microsoft officially acknowledged the problem.
It only affects apps that use specific optional.NET Framework 3.5 components, such as Windows Communication Foundation and Windows Workflow components, according to the company. According to reports, following installing the April 2022 optional update, apps that use the.NET 3.5 frameworks have started crashing. Although not every user has been affected and the problem isn't considered widespread, Microsoft deemed it important enough to provide a fix in the security update.
If you use Windows Safe mode, a bug that caused the screen to flicker (blink) has been resolved. This is visible when you open Explorer, the Start menu, or the taskbar, which all rely on explorer.exe. In safe mode, other programs are also affected and appear unreliable.
Windows 11 Build 22000.675 also addresses a problem that might cause the system to take up to 40 minutes to start up. Microsoft has solved another flaw that affects video subtitles, and in some rare circumstances, video subtitles may be partially cut off. Another unusual issue with the system startup procedure that could result in a Blue Screen of Death error has been resolved.
Guide to check the graphics card on Windows PC or laptop
Other improvements and bug fixes in the Windows 11 May 2022 release include-
Microsoft has patched a memory leak that affects particularly active Windows computers, such as those that are used 24 hours a day, seven days a week.
In Microsoft Edge IE mode, an issue with the title attribute has been resolved.
Fixed a bug that caused video subtitles to be misaligned.
The solution for Windows 11 KB5013943 is crashing is the one that we have mentioned above for you. You can try doing this fix and see if it works for you.