Zoom is a video chat application that allows users to interact with others wherever they are. It offers unified communication and is a market leader in video calling. In addition to being a cross-platform service, Zoom cannot be downloaded for Apple TV from the App Store. However, there is a different method to use to get the Zoom app on Apple TV. Using this app on Apple TV, you can easily attend business or client meetings.
Using the meeting ID and Zoom, you can join the video conference on a computer or smartphone. It is a video conferencing app for the cloud that makes it simple to host meetings. Meetings can be held in groups or one-on-one. This application supports up to 100 users per meeting and is simple to use.
Major characteristics of Zoom Meeting App: 
The zoom meeting app has the following main features. Have a look at them.
You might connect with your coworkers if you use this app.
It is a more pleasant app for Apple products including the Mac OS, iPad touch, Apple TV, and iPad, among others.
This app offers higher-quality audio and video.
There is a screen control option for this app.
It allows for dual-screen use and makes screen sharing simple with a single touch.
Through this app, you may run an online webinar.
The instant messaging feature allows users to send PDF files, photos, text, and voice.
100 individuals can be invited to the Zoom video conference.
The zoom app on Apple TV includes the ability to display a meeting room.
It has some meeting features, such as teamwork, technical assistance, and training.
Get the Zoom app on Apple TV:
The zoom app cannot be used on Apple Smart TV because there is no built-in microphone or camera on the Apple TV. However, there are a few other approaches you can use to get this app on Apple Smart TV. Continue reading to know more details. The best approach is using the screen mirroring option through iPhone or iPad. 
Know how you can Permanently Change Name on Zoom Account
Requirements to the get Zoom app on TV: 
Install the Zoom app on your iOS device and sign in to use it.
Mac users can use the Zoom online service.
Stable wifi network.
Apple TV and your iPhone or Mac device need to be on the same Wi-Fi network for better functioning without hustle.
Steps to use Zoom Meeting App on Apple by screen Mirroring using iPhone or iPad: 
Follow these steps to get the Zoom App on Apple TV by screen mirroring. 
On your iPhone or iPad open the zoom app. 
Then, Swipe up from the bottom of your iOS device's screen to see the control center.
Turn your phone into landscape mode and click on the AirPlay symbol (Screen mirroring option).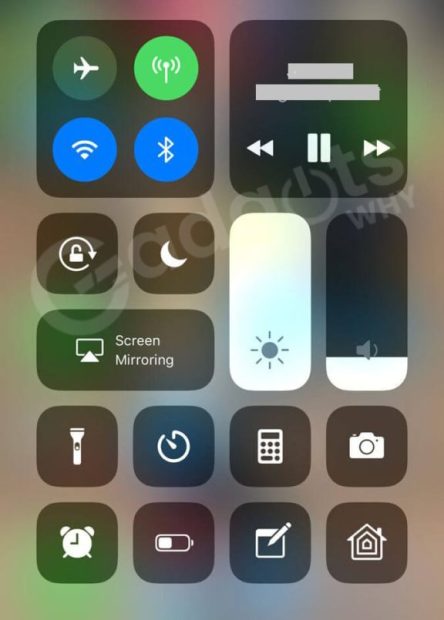 Pick the Apple TV name from the available devices.
Now launch the Zoom app on your iOS device from the column of the application.
Finally, the Zoom app will be available on your Apple TV.
Use Mac for screen mirroring Zoom app on Apple TV:
You may log into your account to join Zoom meetings from Mac to tvOS because Zoom is accessible online.
Use the browser to go to https://zoom.us/ and log into your Zoom account.
Select the AirPlay Display icon by clicking in the top right area.
To link Mac with it, choose the tvOS name from the list of supported devices.
You might have to decide on the Zoom room's name.
Enter the AirPlay code and hit OK on the prompt.
To join the conference, you must now enter the passcode as it appears on the Zoom room screen.
You must click Disconnect AirPlay on Mac to end the Zoom meeting on tvOS after the meeting.
Your Mac has now been successfully mirrored to the Apple TV. 
You can control the zoom app from your Mac in any way you like.
Recommended: Top rated Random Video Chat Apps
How can I host a meeting on Apple TV using the Zoom app?
If you want to conduct a virtual meet through the Zoom app on Apple follow these steps. 
When you download the Zoom app on Apple TV, launch it.
Enter your credentials to log in.
An option to host or join a meeting will be available on the zoom Home Page.
Tap the join meeting option after selecting the option you want to use to join the meeting.
Register your screen name and meeting ID.
It will connect your call when you tap to Join.
Why is the Zoom Meeting app on my TV stopping?
The zoom app on Apple TV can occasionally stop operating for a variety of reasons because AirPlay is the only means to access it on Apple TV versions 4K and below.
It's possible that the Zoom meeting app won't function if the TV and casting device isn't using the same WiFi.
Bad or uneven internet connectivity
Incorrect password or meeting ID.
A previous version or outdated zoom app on your Apple TV.
Trending: Delete Apps from Apple Watch to manage its storage
Winding Up: 
In light of this, you can use AirPlay to stream your Zoom Cloud Meeting to Apple TV. You can catch up on your virtual session while lounging on your couch in this way. You could probably use a Bluetooth Speaker on the Apple TV if you experience audio problems. In addition to Apple TV, you can use Firestick or Fire TV to access Zoom.
We are aware that a lot of people use the zoom app. The primary use of this Zoom app is for business purposes. By connecting Zoom to the wide screens, we have the opportunity to enhance the Zoom conference experience. Apple TV and LED TVs both have large screens. By using it on Apple TV, let's make the Zoom Meeting experience even better.
Frequently Asked Questions
Is the Zoom app available on Apple TV?
Although the Zoom app is not available for Apple TV, it may be streamed from Mac, iPhone, and iPad to Apple TV via the AirPlay feature.
How can I use the Zoom app on Apple TV?
The Zoom app is mostly used for group official video meetings. By connecting the app to your Apple TV, you can see the video meeting in better detail on a larger screen.
Is the Zoom app free?
The app is, in fact, free to use. However, keep in mind that you only get 40 minutes for a free meeting if you choose to organize one. To use it for longer, you must have a premium subscription plan. You don't need to make any plans if you are just attending as a guest for the meeting. It is available for free use.