What do you think, where technology development is needed the most? It's the high-tech machines in the medical sector. The newest and latest technology is significantly exercised. The fact is the betterment of human life in the best way possible in the medical sector. Approximately 50,000+ medical equipment and gadgets are available in the hospital and healthcare departments. Technology is coordinating well with the people balancing their lives between work and home amid their hectic schedules. Health checkups and various tests had been done at the hospitals earlier, but as technology boosted these tests can be done at home. In addition, patients can track and have a proper outlook of their status of the medical condition, as foremost equipment and gadgets are invented to be used at home which makes it convenient for the patients and other people as well.
As we go further for the convenience and comfortable lifestyle we need to pay a high price. The prices of developed healthcare gadgets might vary as relatively some of the healthcare gadgets are quite on the expensive side. However, the most significant and considerable investment can be made in our health and lifestyle ourselves. You have a wide range of healthcare gadgets online but you can always go to the stores if available.
Best Must-Have Healthcare Gadgets
Let's have a look at the necessary healthcare gadgets for you to take care of yourself and for your dear ones as well-
Portable gluten tester
You can have your meal in peace without worrying about gluten. The gluten gets detected for 20 parts per million gluten or above for most of the food items from this gluten detector. People with coeliac disease can not consume larger quantities of food in a dish. Detection of food before consumption by a person with coeliac disease is necessary. This gluten detector will serve your purpose. It's super easy to use. Ýou needs to put a small amount of food item into the capsule of the gluten detector and wait for 2 minutes to process. There are settings to display the result- a happy face will indicate gluten-free food which you can consume peacefully and a sad face indicates the food comprises above 20 parts per million gluten. This sensor detector can be connected to the Bluetooth of your phone or tablet. The percentage of accuracy is 99.5%
Wireless blood pressure monitor 
The wireless blood pressure monitor makes checking BP convenient. The cordless feature makes it easy to use. it is accessible from anywhere and by anyone. You need to put on the band and turn on the monitor connected to the band. The readings of BP will be shown on the app connected to the band respectively. The app will structure a chart for your reference. This can be connected with your smartphone as well via Bluetooth. Generally, It offers a 2-year warranty. It comes with no complex cords and plug-ins which makes it easier to manage.
Brain sensing headband – Best Healthcare Gadgets
The mind is the most complex part of our body. It needs to be calmed for better working of our body system. This headband can be your meditation partner. Studies have shown that meditation relieves your daily stress and tension which become a basic concern for everybody. It assists you in staying focused and concentrated for your daily performance. Soundscapes acknowledge directly the activities of your brain, heart rate, and body movements. This headband connects to your phone's Bluetooth and here you go with your mindfulness meditation. You can see the results of your responses at the end of the meditation. You can set your small goals and aims for proper progressions. It's also easy to travel with. It can be connected to IOS and android both, it's convenient and accessible for any type of user.
Nebulizer – Best Healthcare Gadgets
Respiratory problems are hard to deal with. It's a consistent problem and needs to be treated consistently as well. A nebulizer at home would be perfect for that purpose. The finer particles of medicine reach the respiratory system faster which makes it significantly efficient. The advanced nebulizer makes comparably less noise around- 60dBA. The general capacity for storing the medicine is 6 ml. Nebulizers can effectively be used for problems like- cough, wheezing, asthma, bronchitis, and other similar conditions. It comes with a 2-years warranty in general. The kit of Nebulizer consists of an air-tube, masks for children and adults, a nebulizer cap, mouthpiece, and air filters (extra). In case of overheating there is an automatic cut-off, automatic thermal protector. It comes in two different sizes of mouthpiece to make it serviceable for everyone.
Smart temporal thermometer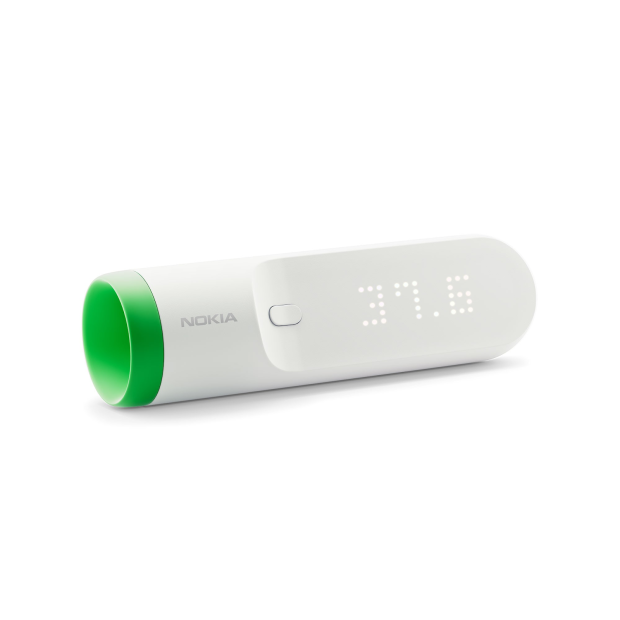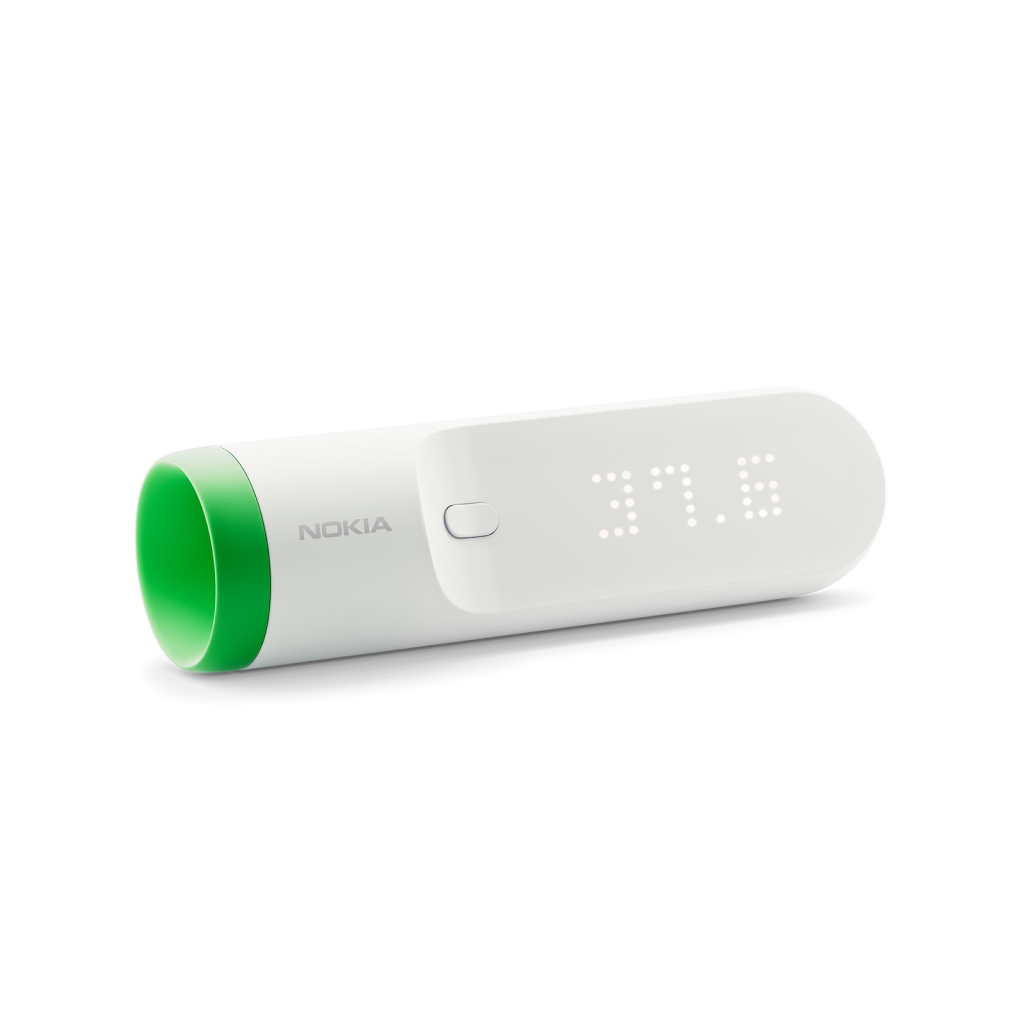 You can scan the temperature from 1 m away. It allows you to maintain distance from anybody's fluids- Saliva, perspiration, ear wax, etc. This is considered to be the hygienic way to check the temperature. It has LED indicators that display whether the temperature is- normal, elevated, or high. Additionally, This smart thermal evaluates the temperature, as the circulation of blood in the body. It has 16 infrared sensors that take over 4000 measurements that are termed HotSpot technology. Additionally, it features an app for structuring the details of symptoms, fever readings, and reminders that can be set for future preferences.
Alivecor personal ECG monitor
This ECG monitor is based on a mobile device that can be displayed on your phone. All the recordings, reports, and modifying the single-channel electrocardiogram (ECG) rhythms. The advanced quality of reducing the noise made enhancement in visual quality and methodical interpretation. To properly treat the condition the distinction between sinus rhythm and arrhythmia is foremost. This technology allows patients to record and send precise and clear ECGs. It tracks the features and symptoms to interpret ECG. This heart monitor transforms necessary data wirelessly with the respective AliveECG app. This makes the data of ECG accessible anywhere anytime. It is considered FDA cleared.
Medical alert system
This medical system responds in an emergency. This is super easy to use, with simply pressing a button. It sends a call to an emergency center and you can connect to an associate for further procedures. The association will further content to a family member or someone who is known for the emergency situation. This system is convenient to carry everywhere as it comes in the form of a pendant, belt, or a watch with an easy- push – button. Some trusted suggestions for this system are Philips lifeline medical alert system and Philips GoSafe that you can go for.
Wireless smart glucometer
This smart gluco-monitor system is wireless and connects with a smartphone or tablet. It measures the level of glucose in the blood through your smartphone. The results are shown within 5 seconds and further saves up to 500 results. It can set reminders for you and display multiple shifts of glucose. The number of test strips and expiry dates can be checked through a QR code automatically. You do not need to manually put data, the logbook automatically puts your results. It is convenient for traveling due to its sleek and slim design. It pairs up with Bluetooth instantly. The iHealth app offers you customized features according to your preferences.
Air pollution monitor
The air inside our home is not as pure as we think it is. IT deteriorates while doing day-to-day activities which involves entering pollutants from outside. Especially people with asthma and allergies tend to face difficulty while breathing. It enhances the quality of air along with the measures taken accordingly. It provides protection against indoor pollution. This monitor keeps an eye on the air quality as it can severely affect your health, as it is the prime step involved in the process. There is a risk of getting arrhythmia, cardiac failure, and stroke due to exposure to outdoor pollution. Advanced technology lets us know the detailed 6 key pollutants for more than 8000 locations and more than 35 countries. The comparison between outdoor and indoor pollution displayed by LED lights, with the help of cloud data, acknowledges if you can go outside and when to stay inside preferably.
 Sleep monitor – Best Healthcare Gadgets
The body works perfectly when you get proper sleep. We can track our sleeping period pattern as light sleep, deep sleep, etc. Along with the sleeping schedule, it tracks your heart rate, breathing pattern, snoring, etc. this gives proper visualization for your sleeping pattern. You can place this tracker under your pillow it will track your every movement and pattern. Sleep helps in the proper mechanism and working of the body. By tracking your sleep you would have a structure for the further steps to be taken in order to correct them for a healthy lifestyle.
These healthcare gadgets assist you with the proper acknowledgment about your own body which is essential for taking further procedures. These gadgets will be available at your home for your well-being and convenience. All the gadgets are at hand for you, to reduce your stress a bit.