There's nothing like binging your favorite TV series or movies in a dark room on the biggest screen possible, especially if you are a movie buff. For that true movie theater experience, a portable projector is what you need the most. Amid in the middle of a COVID-19 pandemic, it's a good time to use a whole empty wall, in case you have one with a projector. Well for this, all you need to do is take a look at the following options (mentioning-below) and pick the best portable projectors for a total home theatre experience.
When you decide to invest in a portable projector then make sure to find the best that fulfills your need and fits into your budget. In the tech industry, most of the handy projectors are equipped with speakers, rechargeable batteries, and major streaming apps for the perfect atmosphere. Below are some of the excellent short-throw and pocket-size models of portable projectors that can be the best for you.
Best Portable Projectors Small Enough To Toss Into A Bag
#1 Xiaomi Mi Smart Compact Projector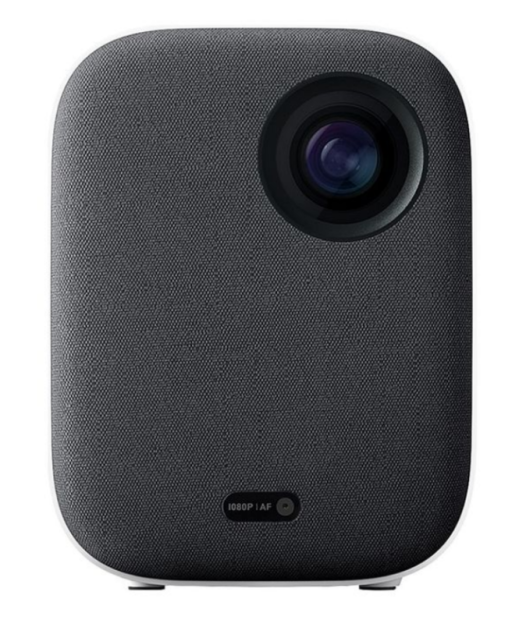 Whether you want a projector for home or workspace, the Xiaomi Mi Smart Compact Projector works best for your needs. This small smart portable projector lets you watch your favorite movie or presentation on a wide white wall. You get the native 4K HRD content with a resolution of 1920 by 1080 pixels.
The projector is well-equipped with an HDMI port, headphone jack, and a USB-A port. And the best part about the device, it can run the latest version of Android TV and enable its end-users to download and stream the latest video and music. It even has a built-in Google Assistant and Chromecast, so that you can easily mirroring your smartphone's display with your voice.
#2 Anker Nebula Capsule Max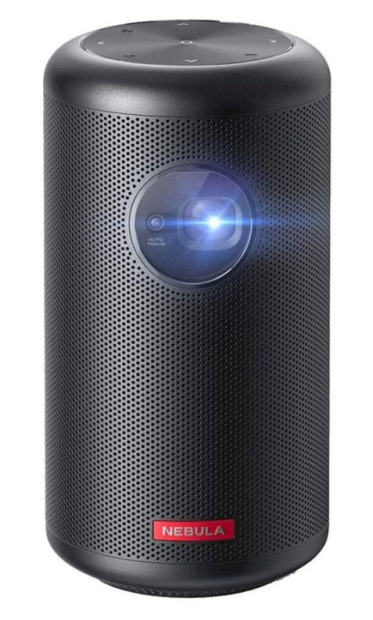 The Anker Nebula Capsule Max is one of the most reliable portable projectors that comes with an 18% thicker and an inch taller screen. In terms of picture quality, you will get a 720p resolution image on your favorite plain white wall. With this model, you can play your true 4K movies or web series without getting a blurry image. You can see video content up to 100 inches in size with the best 8-watt speaker for clearer sound. Since the smart portable projector operates with the Android TV, therefore you can effortlessly watch your favorite videos and listen to music from several apps.
#3 Sony MP-CD1 Portable Projector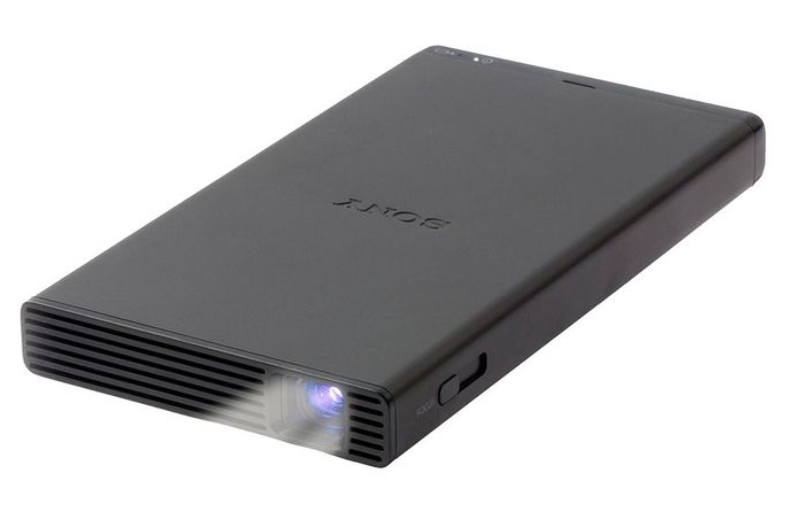 The Sony MP-CD1 Portable Projector is what a projector should be to get the best picture at a reasonable price. The best part about the device is that it is small enough to fit in your pocket. The feature-rich projector offers an 854 by 480 pixels and doesn't feel cheap. It delivers an outstanding sound quality with Dolby Atmos feature. Though the device only offers 2 hours of battery life and you need to charge it at least twice or thrice a day, as per your requirement.
#4 AAXA P7 Portable Projector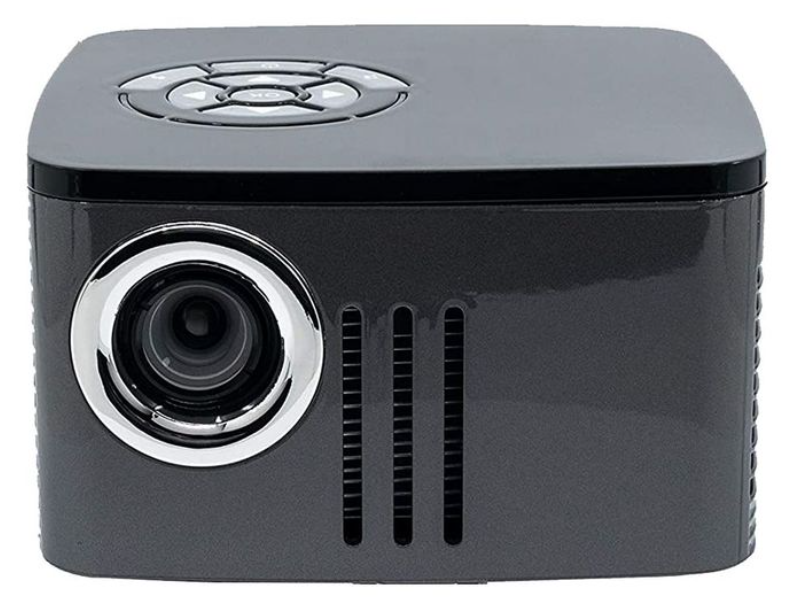 AAXA P7 is capable of projecting an HD picture of 120 inches at a bright 600 lumens, which makes it suitable for day time usage. Plus, the smart portable projector offers a plethora of functions including a wide range of connectivity with HDMI port, USB, and microSD.