We are never too old to enjoy comics and our favorite animation shows. Throughout our childhood, cartoons, animations, video games, comics, etc. were our whole world. It never occurred to us where the day went. However, as we grew up, all these little things became less important and we became part of the response generation. But does it mean that we are too old to enjoy all these again? In my opinion, No! We are very young but just a little busy to take out time for these playful activities. However, one can once again experience their childhood at the Florida Supercon by visiting activate.floridasupercon.com. This event is an amalgamation of comics, video games, animations, etc.
The Florida Supercon Event
The Florida Supercon is a three-day-long pop culture convention. It is an annual event and holds events that celebrate animations, comic books, anime, cartoons, cosplay, fantasy, video games, pop culture, sci-fi, and much more. This is one of the largest events of this type in South Florida. This event has a lot to offer to its ardent and honest fans. It even has a panel of discussion of eminent celebrities with whom people can interact and take part in discussions. To get access to the event, one will have to buy the tickets/ badges from the activate.floridasupercon.com website.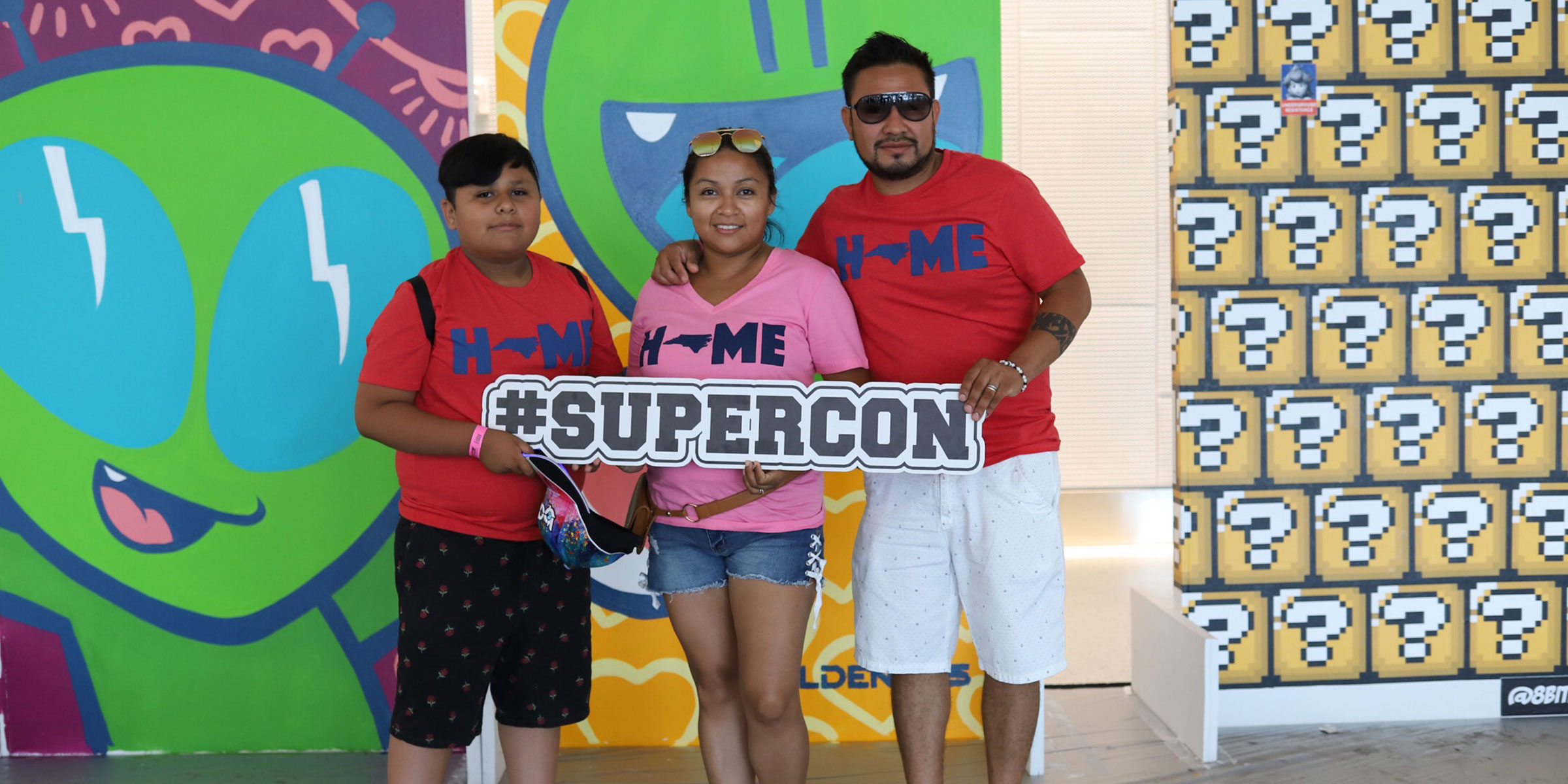 What to expect from Florida Supercon
There are a huge number of amazing activities to do at the Florida Supercon. It doesn't matter what is your interest, you will surely find something interesting at the event. So, buckle up to spend an amazing weekend with activities like fandom trivia, ramen-making classes, video game tournaments, knowing and checking out Shoe Features, cosplay, and much more. There is also a map of the entire convention for consideration. Some of the features are:
In this section, you can know about the artist who spent hours or even months behind your favorite comic books, graphic novels, etc.
Wearing the costume of our favorite characters and pretending to be like them is one of the best fond memory of our childhood. But no one is too old to experience this again, at least not the little kids. At the Florida Supercon, one can get involved in cosplays where people get to wear the costume of their favorite character and enjoy the event. One can also get the opportunity to meet professional cosplayers in Cosplay central.
This is the area where parents and kids can enjoy themselves together. It has activities that require the collectiveness of both children and their parents. Some of the interesting activities are entertainment performances, interactive activities, drawing workshops, etc.
This section is for game lovers irrespective of the kind. It doesn't matter if you are a casual or hardcore player, analog or digital lover, the gaming zone has something for you. This section features Freeplay, tournaments, organized play for all the new games, and definitely the classics. This is the perfect place to take a mini-break.
As the name suggests, this section features some of the amazing characters originating from Asia. It provides local cultural partners, gaming, interactive experiences, and manga/anime retailers.
Steps to activate your Florida Supercon badge via activate.floridasupercon.com
Using any device with a stable internet connection, launch the web browser and search for Florida Supercon website i.e. florida.supercon.com.
There you will see a link to reach to 'badges'. Tap on the link to reach that part of the website.
On the webpage, you will find a link to activate your badge or you can search for activate.floridasupercon.com directly on the web browser.
You will be redirected to a new page for activation.
Now, you have to click on the start button.
There you will see the names of the days. Enter the code according to the name of the day on which you are going to attend the Florida Supercon.
The activation code is present below the QR code present on your badge
Then click on the Next button and follow on-screen instructions to complete the activation process.
What should I bring to the Supercon?
For all the first-timers at the Florida Supercon, this section is very important after the activation at activate.floridasupercon.com. The SuperCon is a weekend full of a number of activities. Although this sounds very interesting to ears, however, it can be very exhausting if you are not used to it. So, here are some tips to keep in mind before making a move!
Your badge should be visible all the time. It is highly recommended that you keep your badge safe just like your money and it should be visible all the time. However, for photographs, you can temporarily remove them and then wear them back. Secondly, do not forget to activate your badge at activate.floridasupercon.com. This is a must process for all.
Always carry a lightweight bag pack. At times we end up buying stuff but then we have to carry them in our hands all the time. This can actually be very tiring at times. So, it is very good to keep a bag to carry the essentials or extras. Carry a hand sanitizer, few extra masks, etc.
Carrying a water bottle is a must. At times we get exhausted and dehydrated. In order to enjoy the even to its fullest, it is essential to carry a water bottle that can be refilled again and again.