Apple is one such leading brand known to give really good integration between its gadgets. People must prefer to buy iPhone just because of its glitch-free performance and security levels. All of us know that when it comes to run a secure device, Apple's iPhone definitely wins this completion as compared to other Android smartphone brands. No, we are not comparing Apple here with other smartphone brands, but provide you an easy way on how to track an iPhone in case of any mishap. There might be a situation when you lost your Apple device or might forget where you had put it. To face this type of circumstances is not so easy though! Meanwhile, you can pursue the following methods to find and track your iPhone location with ease.
How to Track an iPhone Location – Things To Do
To easily track iPhone location, here's what you need to do:
Method 1: Use Find My App
Apple's Find My app, earlier known as the "Find My iPhone app" will not only help you to track your iPhone device but also remotely lock and erase its data in case of a missing device. The best feature about the Find My app is that it can be easily accessible from any of your other Apple devices or your friend's same brand device.
Prerequisites you require:
Before you wish to track an iPhone via the Find My app, make sure to enable the Find My iPhone service on your device, as it is important. At the same time, must understand that the Find My app and Find My iPhone service are two different things and you really don't require to install the Find My app on the device that you are about to track to get started.
To enable the 'Find My iPhone service' option on your Apple device, you need to open the Settings app by unlocking your home screen and then click on your name at the top.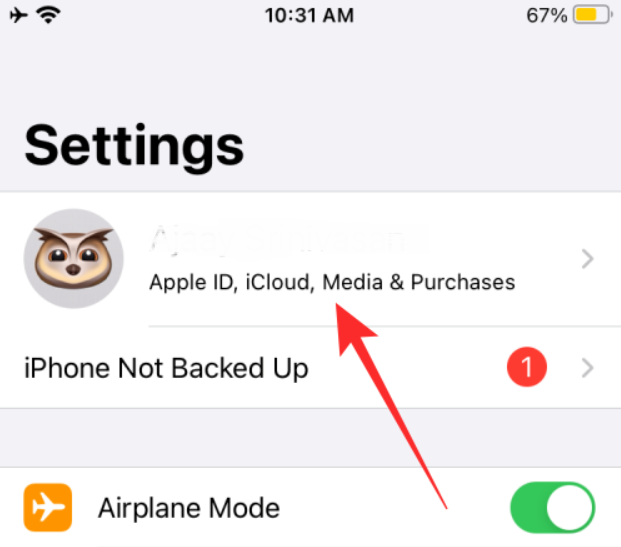 Now, select the option 'Find My'.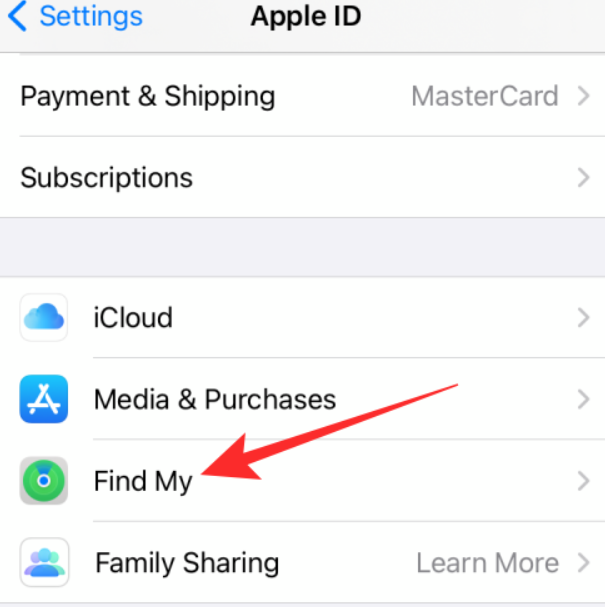 In the next step, click on the option, which says 'Find My iPhone' and toggle ON the option.
After this, enable Location Services to appear in a dialog box on the screen. Tap 'OK' now to enable the location right away.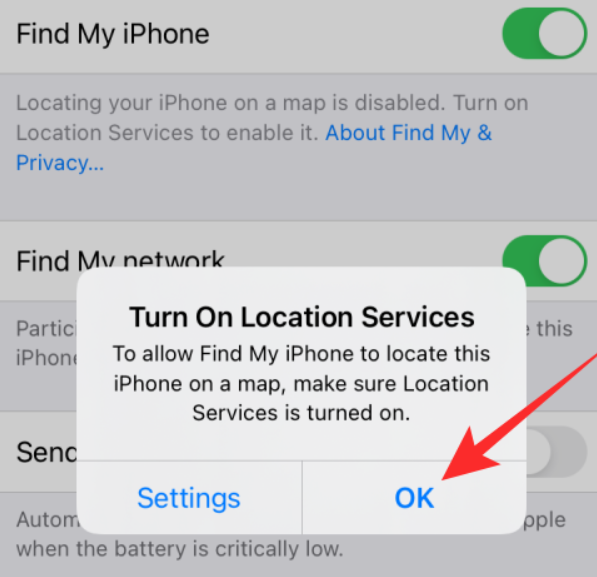 Also, for better tracking, enable the 'Send Last Location' option to always get your iPhone's last location before the battery dies.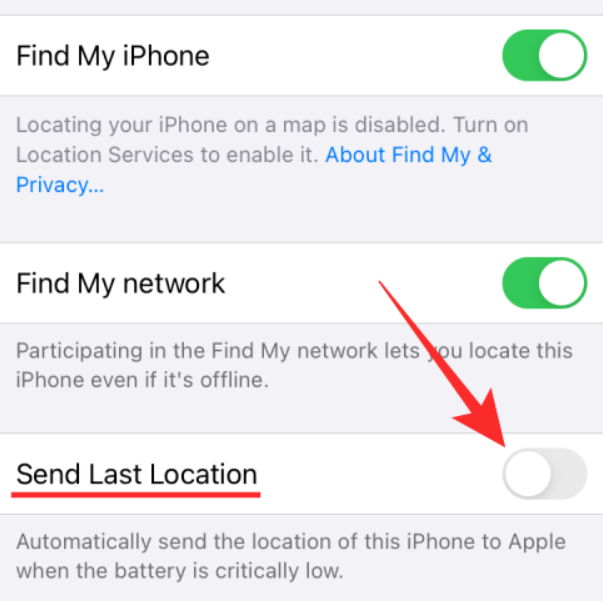 On another iPhone or Apple Device You Own
If you own more than one iPhone and all your devices are linked with the same Apple account that you are using, then voila you can use the Find my app on another iPhone to spy on your smartphone. To do this, pursue these steps:
Install Find My app on your other iPhone and sign in with your login credentials – Apple ID and Password, in case you aren't already signed in.
Now, tap on "Devices" available at the bottom of the screen and select the iPhone that you want to track from the list of devices that are linked with your account.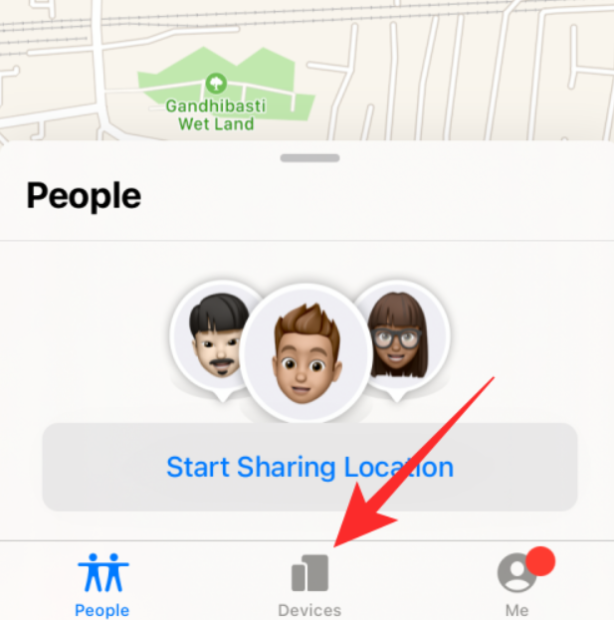 In case, Find My iPhone services were enabled on your device you are tracking, then its location will appear on the map.
Now, if you are close to the lost iPhone but still can't be able to find its location, you can play a Sound ON option to the lost device to identify its location. To do the same, you need to swipe up and select the option "Play Sound" to make the device hearable. You can also, choose the "Mark As Lost" option to erase all your data from the lost device.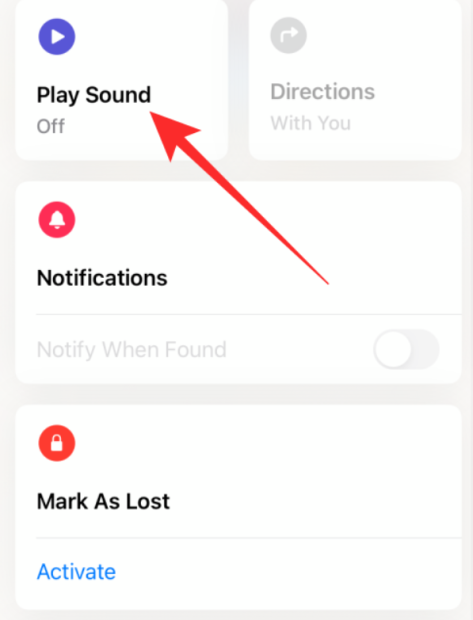 Track Your iPhone Location On Someone Else's iPhone
With the help of the Family Sharing feature, Apple lets you share your Apple services like Apple TV+, Apple Music, and a lot more with your family members. At the same time, the feature also allows your family members to trace someone else's iPhone as long as it is linked to the same Family Sharing account.
Prerequisites you require:
Before you start locating your family member's iPhone, it is important that you have properly set up the Family Sharing option and added all of your devices and family members' devices.
To start creating a family group, make sure to go to Settings then click on your name to open the Family Sharing option.
Now, select the 'Set Up Your Family' option.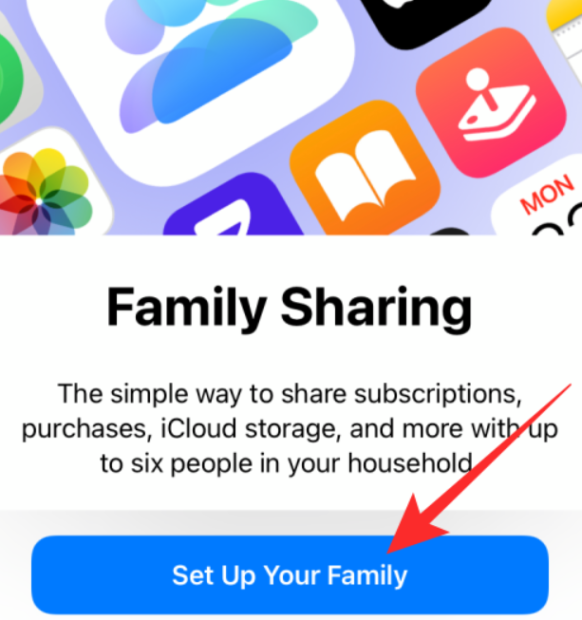 After this, make sure to click the "Invite People" option and then follow all the on-screen prompts to add your family member to the group.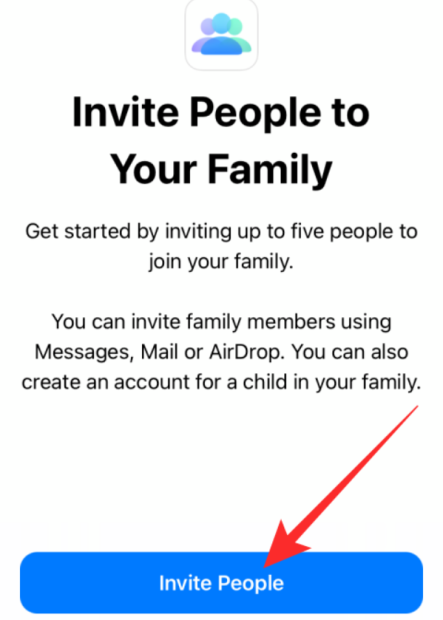 Make sure to enable the "Share My Location" toggle ON, so that your active location is shared in your family group.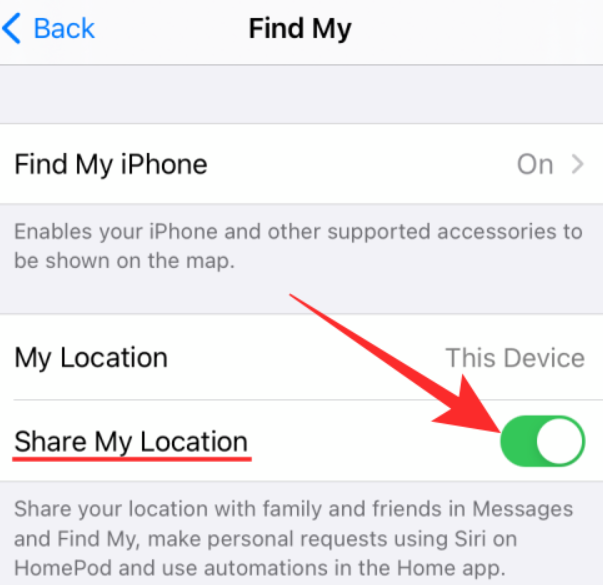 How to Track Your Family Member's Phone?
To begin with, make sure to open the Find My App and search for your name listed in the "People" section. Now, make sure to select your name to trace your iPhone location on the map. Similarly, make sure to use the "Play Sound" function to ring a bell on your lost iPhone.
Method 2: Use iCloud.com On An Android Device
If you have an Android device, you can still easily use the Find My iPhone services, simply by logging in to your Apple account on iCloud.
To begin the process, open a web browser on your Android device and visit iCloud.com.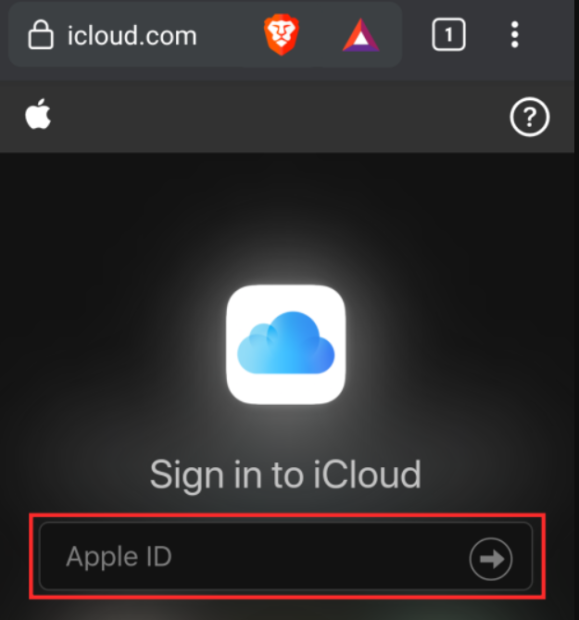 Here, you will need to sign in to your Apple account through the right login credentials.
After successful login, click on the "Find iPhone" device and then select the iPhone you want to track.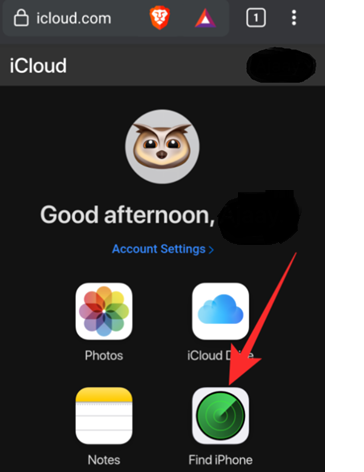 When you select the iPhone, its location will start showing on the map and you can find your lost or forgotten iPhone device easily.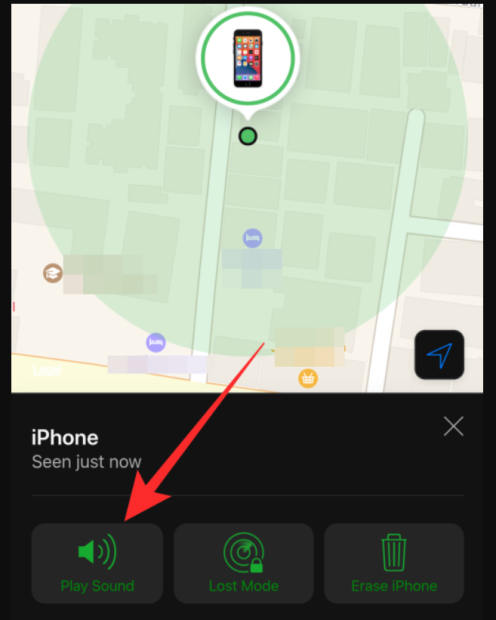 Method 3: Use Google Maps Timeline
Google can also help to physically track your iPhone device through the Google Maps app. The app uses its timeline feature to give you an overview of all your visited places with your phone. All you need is the installed Google Maps app on your iPhone (which you want to track) and turn on the Location Services and History settings on your Google account. Here's how you can do the same:
After installing Google Maps app on your iPhone, make sure to tap the profile picture of yours and select Settings.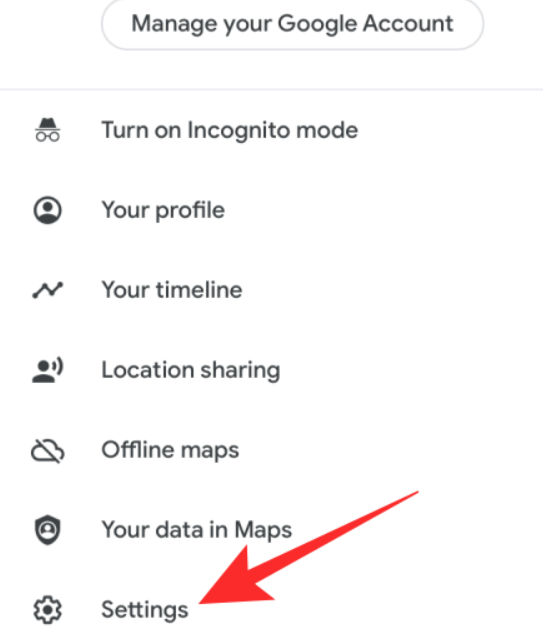 Now, click on the "Personal Content" available under the "Account Settings" tab.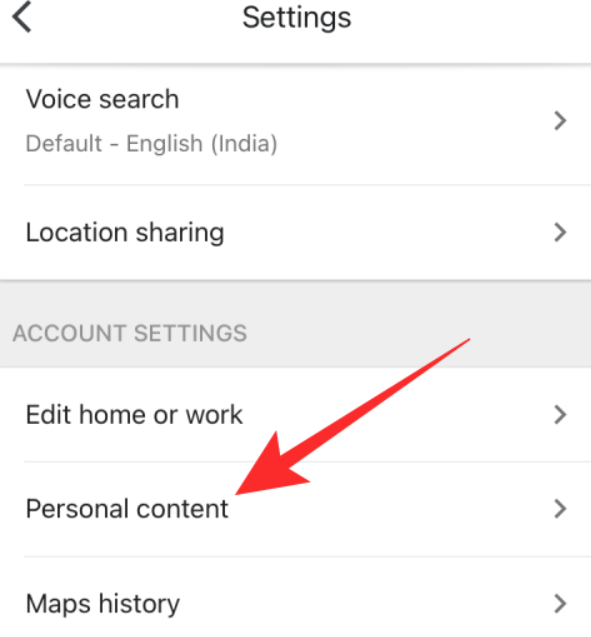 Enable the "Location Services" and "Location History" to complete the procedure.
How To Track iPhone
Once you have taken care of all the above-mentioned prerequisites, you will be eligible to track your iPhone at any time with a proper internet connection.
If your phone went missing, go to Google Maps Timeline and select the time and date you last had your device.
In case, you want to track your iPhone's current location, tap on 'Today' located at the top of the left sidebar. Now, select the date that was recorded last in the Maps timeline.
Now, scroll down the page to reach the last location registered from your iPhone, and voila you get your Apple device's last location to find it.
Method 4: Use Live Location Sharing For The Best Results
You can use the Live Location Sharing feature to effectively track your iPhone location in less than a minute. And for this, all you need to access your Apple's Messages app.
Prerequisites You Will Require:
Before anything, open the Messages app installed on your iPhone and start a conversation with your friend or family member you want to share your iPhone's location with.
Now, click on the name of the person that you want to share your location with and go on the 'Info' option.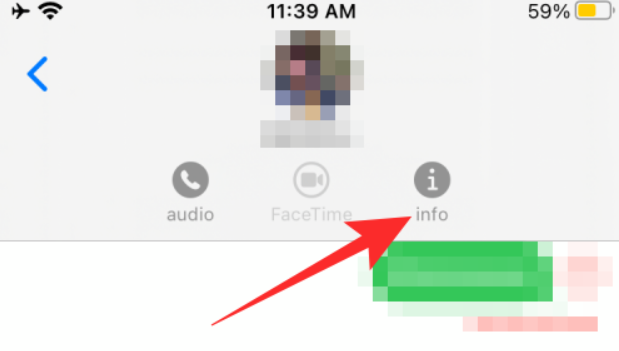 After this, click on the 'Share My Location' option and select the time duration to share your location.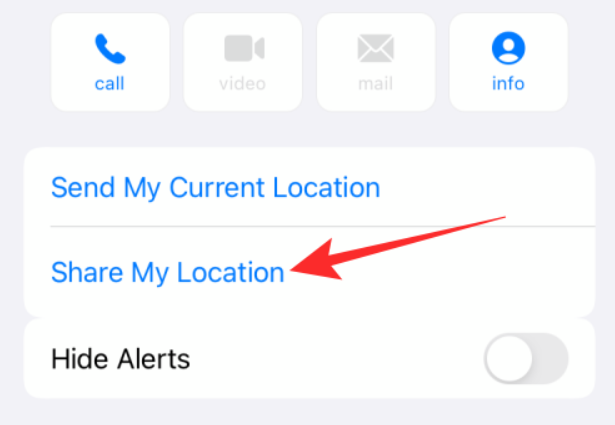 You can opt from one of these options i.e. Share for One Hour, Share Until End of Day, and Share Indefinitely.
On the next screen, tap 'Share Indefinitely' to share your location.
Now the question is how to track? Well for the same, you need to open the Find my app on your friend's Apple device and select your device from the "people" section. With these, you will be able to view your iPhone's current or last location. These are all the proven methods that will help to track your iPhone.