Activate Spectrum mobile: Are you trying to choose a reputable cell phone carrier? There's no need to look any further because Spectrum Mobile is the finest option for you. Initially, this carrier was known for providing its customers with home TV and internet services. Over time, though, it added mobile phone services to what it was already providing. This implies that you can get both mobile phone plans and home internet access from the same carrier. The company has excellent network coverage, and its mobile plans are quite reasonably priced.
5G coverage will be available in some regions. You may stream videos and even enjoy precisely making online content if your network is strong enough. Additionally, there are lots of Spectrum wifi hotspots that let you use less data regularly. You must, however, activate your smartphone for this carrier to enjoy this privilege. We'll look at how to activate your device for Spectrum Mobile in this article so you can make use of the aforementioned advantages.
What is Spectrum?
Spectrum is the brand name for Charter Communications' consumer and commercial cable television, internet, telephone, and wireless services. Charter Communications' trademark Spectrum is a registered trademark. The logo was first created in 2014, and it is still being used today. Spectrum mobile phones and SIM cards are widely regarded as some of the top services available in the country and around the world.
If you've just received a new Spectrum mobile SIM card, the first thing you should do is activate it. The methods for activating your Spectrum mobile number may be found at mobile.spectrum.com/activate, and we'll go over them in-depth later in this guide.
In addition, check your service dashboard when your spectrum mobile or sim card comes to see whether there are any pending service agreements that you must sign before using your device.
Creating a Spectrum mobile account:
Customers who already have a Spectrum account can log in by visiting Spectrummobile.com/activate and inputting their login and password. You must first create an account before you can activate the device if you do not already have one.
Initially, Go to the Signup page.
Navigate to the 'Contact Info' or 'Account Info' options.
You can choose whether to provide your phone number or email address in the 'Contact Info' box.
You will be needed to submit your account number and security code in the 'Account Info' area.
You'll find the security code on your billing statement, as well as in your order confirmation email or text message.
It is suggested that you use 'Contact Info' to make things easier for yourself.
To authenticate your human identity, check (tick) the Captcha.
After that, complete the sign-up procedure by following the on-screen instructions.
After that, write down your login details somewhere safe in case you need them again.
You will receive an email confirmation once you have completed the registration process. Check the dashboard to discover if a service agreement or procedure is due to be completed. After you've done the steps above, you can move on to the next stage, which is activating your spectrum device.
Also Read: Activate Sprint Sim card
Before you activate Spectrum Mobile Services, there are a few things you should know:
Spectrum Internet subscribers must first register a private account on the internet to receive Spectrum mobile services. This will assist customers in activating Spectrum mobile services, which include a variety of features like viewing and changing their bills, among others. This allows a user to quickly access all of the Spectrum account's features.
You can now use Spectrum Internet's mobile services if you are a Spectrum Internet user. The first step is to create a private account on Spectrum Internet, which will allow you to discover more about the features and benefits of Spectrum Internet in comparison to other providers. You can even compare the two and make a quick decision.
With certain additional spectrum Internet mobile services, spectrum Internet services can be used up to their data limit. In the case of home broadband customers, users can also get a Spectrum Internet cell phone to use at home. By joining up with Spectrum, you will be able to access its mobile internet service with your existing phone or by acquiring a new one. To learn more about Spectrum Mobile Packages, Spectrum Mobile Internet, and Spectrum Mobile Broadband, please contact us. You can also look at your bill, look at the plan you chose previously, and make adjustments to it.
For Internet consumers, a home wireless modem is a must-have. The Spectra Wireless Gateway Modem was provided by Spectrum (Cable modem).
Activate Spectrum Mobile:
You must first complete the requirements indicated below to activate your spectrum device. Keep in mind that the instructions below are only for activating a single device at a time. It is not possible to activate more than one spectrum device with the same account. At any given time, a single account can only be used to activate one device.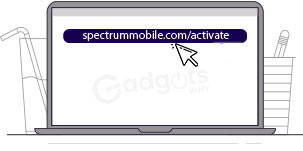 If your gadget is still turned on, turn it off.
After that, you just insert the SIM card.
Open a browser and go to https://mobile.spectrum.com/login. This can be accomplished by using a different laptop or computer.
You must input the login credentials that you just created utilizing the aforementioned process at mobile.spectrum.com/activate.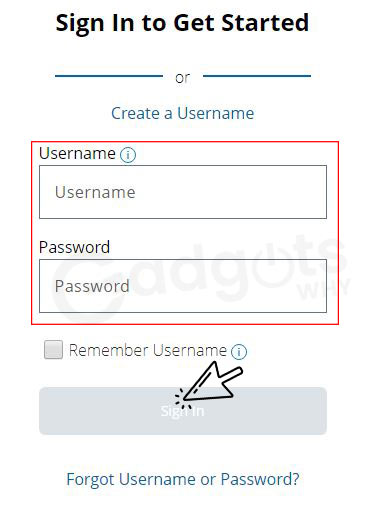 Select the device you want to activate once you've logged in.
You will get the option of activating the gadget with a new or existing phone number. Choose the best option for you.
If you choose to keep your existing phone number, you'll ask to give login credentials from that carrier.
To complete the setup, follow the on-screen prompts until the device activates.
Depending on whether you want to use an existing or new phone number, the process could take several minutes.
A confirmation email will be sent to your registered email address once the activation is complete.
Turn to set up your new gadget, go to your device's settings and connect it to the internet via WIFI.
Finally, your spectrum mobile and/ or sim is now ready to use.
How Do You Activate New Spectrum Cable Box?
Activating your new Spectrum cable box is a simple process in most cases. To begin, use an HDMI cable to connect this receiver to your television. If your TV does not support HDMI, you can use coaxial cords instead. After you've connected both devices, it's time to turn them on. Turn on the Spectrum cable box with your remote control from here.
After that, switch on your TV and select the appropriate input source with your remote control's INPUT or SOURCE buttons. After that, go to spectrum.net and self-install from your computer or smartphone, then follow the on-screen instructions.
When the activation is complete, your TV will display a welcome screen. Then, to discover more about your new guide and TV subscription, follow the on-screen prompts. It's worth noting that the onscreen guide may take up to 20 minutes to display all of your channel information. After you've set everything up, you may change channels and start watching TV.
Recommended: Activate Speedtalk mobile SIM
How to install Spectrum?
Connect one end of the cable to the cable outlet, and the other to the modem.
Connect the power cable to the modem, then plug the other outlet into a power outlet. Allow the modem to connect to the network while you wait. In general, the process should take between 2 and 5 minutes.
When this session is over, the 'Online status' light on the front of the modem will turn off.
Connect one end of the Ethernet cable to the modem and the other to your computer.
After that, go to spectrum.net/selfinstall from your computer or smartphone and click on get start.
You can activate the modem online by following the instructions you'll see.
After that, go to Spectrum.net and create a username so you can control your account and equipment.
Summary:
Making the transition to Spectrum Mobile has many advantages, including a more reliable cell network and more financial savings on mobile services. Unlike other carriers, Spectrum features a large number of Wi-Fi hotspots where you may seamlessly connect your device to the internet.
Choosing this provider will improve your mobile experience in general. If you activate your phone with Spectrum Mobile, you will like it for sure. If you select this carrier, you will receive good value for your money. Share your experience with Spectrum Mobile in the comments section below. Hope this blog is informative and helpful. Thank you.
Frequently Asked Questions
Is 5G available on Spectrum Mobile?
Yes. Spectrum Mobile is currently connecting its customers to countrywide 5G without additional expenses. You will have a better mobile experience this way. All you'll need is a 5G capable phone to get started.
Is Spectrum Mobile able to upgrade phones?
Yes. This is only feasible if you have paid at least half of the device's price. You will not be charged an additional fee to update your phone if you are currently registered in the Spectrum Mobile Protection Plan. As a result, if your device is not paid in full, you will be charged a $45 upgrade fee if you do not have the Spectrum Mobile Protection plan.
Spectrum Mobile works with which carriers?
Users using phones from different carriers can currently join Spectrum Mobile's network. These devices must, however, be from AT&T, T-Mobile, Sprint, or Verizon. There are no other carriers that work with Spectrum Mobile. Other carriers' smartphones must first be unlocked before being transferred to Spectrum Mobile.
What are the General Troubleshooting tips to activate Spectrum Mobile phones? 
Try the following procedures if you're having trouble activating your new device:
Check for any unfinished service agreements after logging in. If you haven't signed all the necessary paperwork, you won't be able to activate your device.
Verify sure you have full service where you are right now.
If applicable, make sure your SIM card is properly installed.
If you turned on your device before the activation procedure was finished, turn it off and on again.