Are you seeking ways to learn how to pause or cancel Peloton membership because you no longer desire this service? Maybe, you're not utilizing your Peloton account the same way you used to. In such a case, we can teach you how to cancel your Peloton membership in the simplest and quickest way possible.
We are all aware that Peloton offers an all-access and digital subscription option that enables customers to attend thousands of on-demand sessions as well as live classes taught by professionals from the comfort of their own homes. Unfortunately, you must pay for your membership each month regardless of whether you utilize Peloton or not. Because of this, we've created this tutorial to make it simple for those who no longer need a Peloton subscription to understand how to do so. So, let's get going.
About Peleton: Exercise Bike Via Indoor Cycling Classes
Peloton Interactive, Inc. is a media and fitness equipment firm situated in New York City. The primary offerings from Peloton are Internet-connected treadmills and stationary bikes that let monthly users take part in sessions remotely through streaming media. For access to courses and other features on their training equipment, Peloton charges a monthly membership fee of US$44, or $12.99 for customers who just use their website or app to access the content.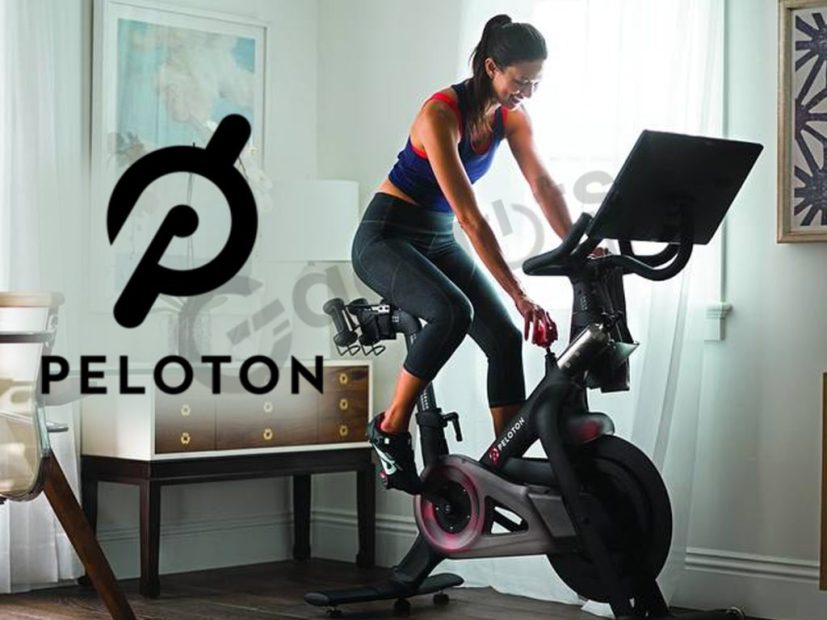 Know how to Access Daily Burn on Chromecast TV
How do I cancel my all-access peloton membership?
Owners of a peloton bike, bike+, treat, or tread+ are eligible for all-access membership. The monthly fee for this membership is $39. So here is how you can cancel Peloton membership if you are using the All-Access plan:
Via Peloton Account:
Signing into your Peloton account is the first step.
Next, choose your profile from the top right corner of the touchscreen in your peloton.
From there, choose "My Account" from the drop-down menu to access the
"Subscription" link button.
Simply click the "Cancel Subscription" button to finish.
Using Peloton Website:
Visit the peloton's official website and sign into your account at https://www.onepeloton.com.
Click on the "Subscription" option that appears there.
After that, choose "Membership."
By selecting "cancel" from this point on, you can officially terminate the membership.
By calling customer service to cancel your Peloton subscription:
With only a quick phone call, you can even end your membership to Peloton. Simply ask a staff member to cancel your membership when you contact 1-866-679-9129, the Peloton customer service number.
A few questions about your Peloton account will be asked you by the representative, so be sure you have all the information. Your plan will be terminated when the necessary processes are complete.
Must Read: Must-have Google Products for Home
How do I cancel my digital peloton membership?
Peloton also provides a digital app subscription, which costs $12.99, and an all-access membership. The digital app subscription is available on a variety of platforms such as:
Amazon FireStick (Amazon website, Amazon Appstore, Fire Tablets).
Android
Roku
iOS
Web
The canceling procedure will change depending on which of the aforementioned sites you subscribe to. In order to cancel your Peloton membership on any of these platforms, follow these steps:
How to cancel peloton membership on Android?
You must take these actions to cancel your membership if you've joined the peloton using an Android device:
Check that you're logged in to the proper Google Account by going to the Google Play Store on your Android phone or tablet and looking at your profile picture in the upper right corner of the screen.
After that, you can choose from a variety of settings by clicking the symbol for your profile.
Pick Payment & Subscription from among those choices.
The list of your subscribed applications will appear when you click the subscription button.
Choose Peloton from that list, and then press "Cancel subscription."
Lastly, adhere to the further directions.
How can I cancel my subscription to Peloton on my iPhone?
Let's explore how to cancel your Peloton subscription on an iPhone now.
Click on your name in the Settings section of your phone or tablet.
Then choose Peloton and press the "Cancel Subscription" button. Then click on "Subscriptions."
After that, verify the termination of your Peloton membership.
How to cancel Peloton membership on Roku?
Follow these steps to cancel your Peloton membership using a Roku device:
Pick up your Roku remote and click the "Home" button on it.
Then, using the directional pad, begin going to your Peloton channel.
Press the "Star" button on your Roku remote to access the Peloton Channel's Options menu, and then click the "Manage Subscription" option.
After that, click the "Cancel subscription" button to officially end the subscription.
Finally, click "Done."
Measure your Heart Rate with Pixel Phone App
How can I cancel my subscription to Peloton on Amazon Fire TV?
There are three distinct methods to cancel your membership to Peloton on Amazon Fire TV. So, these are they:
On the Amazon website:
Log into the Amazon account that is connected to your Peloton App membership by going to the Amazon official website.
Next, choose "Your Account" from the menu in the upper right corner of your screen.
A new menu will now appear; you should choose the Your Android Apps and Devices option from this menu.
Click the "Your Subscription" button after that.
Lastly, choose your Peloton membership and press the "Cancel Subscription" button.
Using Amazon Fire Tablets:
Go to "Apps" on your tablet.
Choose the "Store" option.
After choosing the store, enter the menu and choose "Subscription".
Next, choose your Peloton membership type and press the Cancel Subscription button.
On the Amazon Appstore:
Simply repeat the procedure you used to cancel your Peloton membership from your Amazon tablet.
How to cancel the free trial of Peloton?
For 30 days, new members of Peloton can use its digital app for free. You get access to both live sessions and recorded lessons during your free trial through your phone, tablet, computer, or television. But keep in mind that you have a limited amount of time to take advantage of this free trial.
You must use a legitimate payment method to start the Peloton free trial. Therefore, you need to end the membership before the free trial period ends. In the event that this condition is not met, your account will be changed into a paid subscription, and you will be charged in accordance with these subscription conditions.
Follow these steps to cancel your Peloton membership free trial:
Go to the official Peloton website.
Post that, simply click on your membership link.
Select the "Cancel Subscription" option to cancel your free trial.
How can I pause my Peloton membership?
You could think about pausing your Peloton subscription if you're not sure whether to cancel it. As you can reactivate your Peloton membership by pausing it first. You can, however, put a three-month hiatus on your Peloton membership. Additionally, the membership will be automatically renewed after the set pause period expires.
Your peloton membership will be put on hold until the conclusion of your current paying cycle.
Keep in mind that while your membership is suspended, you won't be charged anymore and won't have access to any of the live or on-demand sessions. So, let's look at how the pause membership works now that you know how to cancel my peloton membership.
Visit Peloton's website.
Click "Pause my membership for 1 month, 2 months, or 3 months" at this point.
Next, enter the email address linked to your Peloton membership along with your subscriber ID.
Select how many subscriptions you want to suspend or cancel next.
Include further details (optional).
Select "next page" from the menu.
Decide why you want to take a break right now.
If necessary, insert further details.
Click "next page" one more time to confirm.
Lastly, watch for the email that confirms your subscription has been suspended.
One thing to keep in mind is that you can only halt subscriptions for whole months at a time. If you'd like, you can also pause at any moment.
Is Peloton usable without a subscription?
Let's address a frequent question that many customers have prior to canceling their membership of the Peloton app before we start outlining the procedures. The question is: Can I use Peloton without a subscription? Or, more specifically, how can you use Peloton bike without a subscription?
Thankfully, you can use your Thread or Peloton bike without a membership. In reality, you can also utilize the classes listed below:
3 classes that have already been recorded (metrics won't be stored or reported in your rider profile)
Features of Just Ride (Except Scenic Rides)
Keep track of your Fitness Records with these 10 Top Smartwatches of 2021
Conclusion:
This concludes the guide. No matter whether you have an all-access Peloton membership, a free trial, or a specific device, we've covered in depth how to cancel Peloton subscription with a few easy steps. After reading this tutorial and following the instructions, we believe you can simply cancel your membership.
Simply choose the cancellation option that suits you the best. Additionally, you are always welcome to join Peloton and can renew your membership at any time if you wish to make use of all of its advantages.
Frequently Asked Questions (FAQs):
We hope that the information in this FAQ area will help you if you have any more queries about terminating your Peloton membership. The most commonly asked questions are answered right here.
What happens if you cancel your subscription to Peloton?
According to the official Peloton website, you can only cancel your membership once your Commitment Period has passed.
You must pay an early termination fee that includes, at the very least, an immediate charge of the outstanding amount on the Commitment Period if you terminate your plan before the end of the Commitment Period. Unless you return the bike in accordance with the refund policy, amounts for Prepaid Periods will not be returned.
How Can I Delete My Account on Peloton?
Log into your membership account and utilize the chat box to ask to have your peloton account deleted, or call Member Support at 1-866-679-9129.
Can I renew my Peloton membership after canceling?
Yes, you can renew your Peloton subscription anytime you want to. The best part is that when you continue, there are no reactivation costs to pay.
Can I terminate my Peloton membership at any time?
You can unsubscribe from the peloton at any time. Or, if you're unsure whether to cancel, you can put your membership on hold for up to three months before reactivating it.